Music-Related Halloween Costume Ideas
Sheila
Misc
3 minute read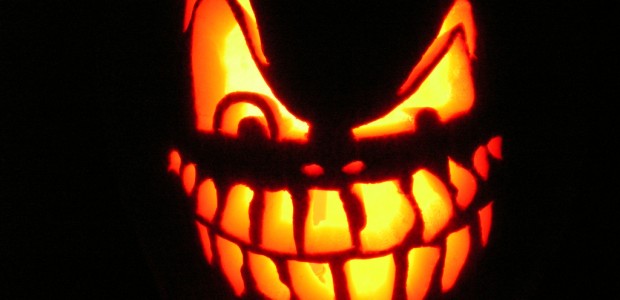 We've recently given you a few Halloween costume ideas for popular 2010 musicians that you can dress up as. This time around, we're bringing you disguises for various musical genre personalities.
The Rocker
Complexity:  2/5

Everyone has dreamed of being a rockstar right? This is probably one of the easiest costumes to put together; the only difficult part would be finding the guitar.

What you need (Men and Women): Black jeans/leather pants are a must; black t-shirt, black leather jacket and black combat boots are all you need in terms of clothing. Accessories that will complete the look include a guitar (Rock Band guitars would be perfect), a top hat (if you wanted to emulate Slash) and a bandanna. For the ladies, you'll need black nail polish, lipstick and black hair. Now you can go forth and ROCK!
The Punk
Complexity:  3/5

The most important part of this look will be getting the hair just right.

What you need (Men and Women): Combat boots, jeans/cargo pants preferably a bit tight, metal studded belt, jean jacket or vest with pins/buttons or a big anarchy "A" on the back. The biggest challenge will be the hair. Here is a link which will show you the different ways to get a punk rock Mohawk. Please note, if you don't want to shave your head, DON'T. You can probably find a wig in a costume shop.
Disco
Complexity: 3/5 for ladies, 1/5 for men

To master the disco look, you'll have to embrace your inner flower child and find the brightest clothing you can find.

What you need (Men): Bell bottom pants and the loudest, brightest shirt that you can find. The bigger the collar, the better. Bonus points if you add an afro wig and a mustache.
What you need (Ladies): Floral mini dress with a matching head band and brightly coloured knee high boots will do the trick. You can also opt for tight bell bottom pants with a poofy blouse. Poofy hair can also go a long way.

Don't forget to flash the peace sign whenever you get the chance.
Grunge
Complexity 2/5
Aside from the rocker costume, the grunge look is probably the easiest one to complete, especially for the guys since they probably won't need to buy anything extra to complete the look.

What you need (Men): Converse shoes, faded loose jeans, tight long sleeved shirt with a baggy t-shirt on top, and a flannel shirt tied around the waist. For bonus points, carry around a guitar.

What you need (Ladies): Combat boots, stockings with holes, and either a mini dress or a slip. Like the men, carry around a guitar to complete the look.
80's Pop Princess
Complexity 4/5

Like the disco look, bright colours will be the key to this outfit.
What you need: High heals, brightly coloured leg warmers, stockings, a tutu and a camisole. Accessorize with lace gloves and all the bangles and bracelets you can find. The brighter the better, same goes for the hair, poofy and bright is what you want to aim for.
Pop Diva
Complexity 1/5
If you're a club go-er, the hardest part of this outfit will be finding a microphone.

What you need: Heals, mini dress, matching accessories (necklace, bracelet), big sunglasses and a long wig. Throw in a microphone and voila, you are a pop diva.
Rapper
Complexity 2/5
Baggy pants and some bling can go a long way in completing the rapper look.

What you need: Running shoes, baggy jeans or a track suit (must be loose enough to see boxers/underwear), wife beater or baggy t-shirt and a baseball cap (on either sideways or backwards). Also make sure you have sunglasses and as much bling as you possible. Bonus points if you add gold teeth and walk around with a boom box.
Country
Complexity 3/5
You can leave the horse at home for this look, all you need is a cowboy hat and jeans.

What you need: Cowboy boots, blue jeans (tighter the better), belt with huge belt buckle, cowboy shirt and a cowboy hat. Carry around a guitar (preferably one that looks acoustic) and you're ready. Yee Haw!
If you like any of the looks in the pictures, check out buycostumes.com.