2011 Halloween Musician Costume Ideas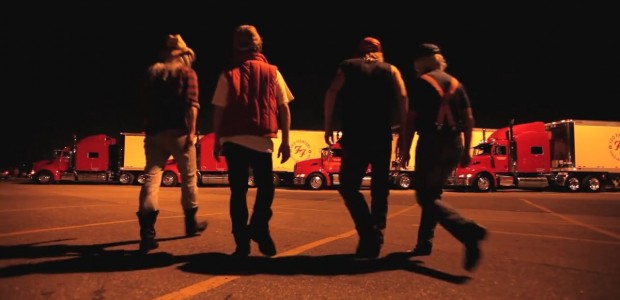 It's that time of the year again, Halloween is almost here and if you're still looking for a costume idea, we've got you covered. We made a list last year consisting of musician costume ideas and while many of those are still pertinent, we've got a whole new list for you this year. If none of the ones below work for you, there's always the more timeless music-related costumes.
Foo Fighters Hot Buns Costume
Prep time: Short
Foo Fighters are known for their wacky music videos and their sense of humor. This year, they did a video campaign known as Hot Buns to promote their tour. Like most things in life, this upset the Westburo Church. This is probably the only year this costume will be relevant, so if you've got some buddies who are looking for costume ideas, head over to second hand shop and pick upsome  hunting clothes to pull off this simple look. While you're there, grab yourself a grey wig and some trucker hats. Chances are, you already have an uncle who has the required clothing.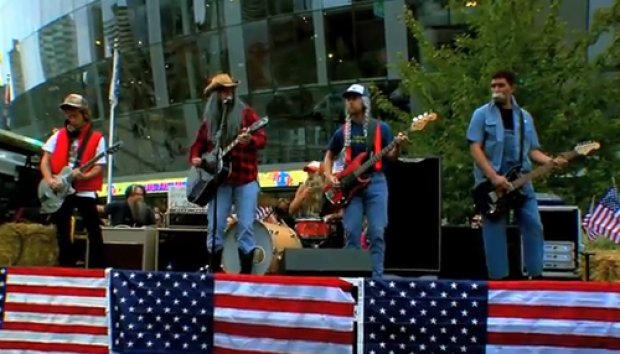 Win Butler from Arcade Fire
Prep time: Medium
Without a doubt, Arcade Fire is the hot commodity this year. Lead singer, Win Butler has a very unique and distinguishable style which makes for an easy Halloween outfit. To pull of this look, you'll either need to be bold and shave the sides of your head. Otherwise get a bald cap, put it over your head, then add a wig but make sure you cut off the sides with scissors. You'll want a bleached out shirt, suspenders, and a microphone to complete the outfit.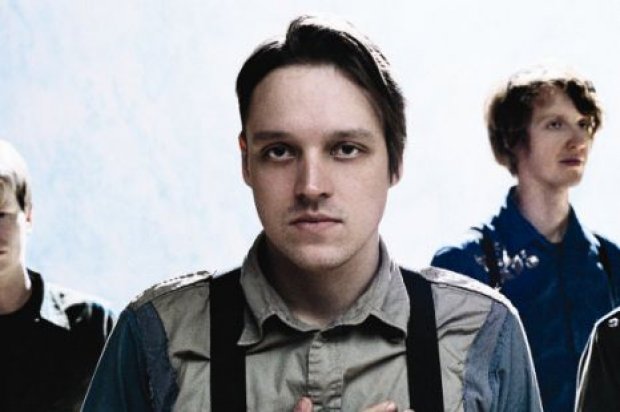 Sport Rihanna's Red hair
Prep time: Medium
Here's one for the women. Grab yourself a big red wig, a microphone, a zebra jacket, and some leather shorts. Make sure to put on a thick coat of red lipstick. Bam, you look like Rihanna now. Guys please don't try this one otherwise you'll look like Sideshow Bob.
Dress Like David Guetta
Prep time: Short
Here's a really easy one. If you bought a Justin Bieber wig last year and were disappointed with his new hairdo, don't worry you can reuse the wig (just styled slightly differently). Grow out some stubble (or draw it on), put on last year's Bieber wig, put headphones over your neck (not earbuds) and wear a shirt that has a stupid message on it. Finish the look with an optional thin black or white leather jacket.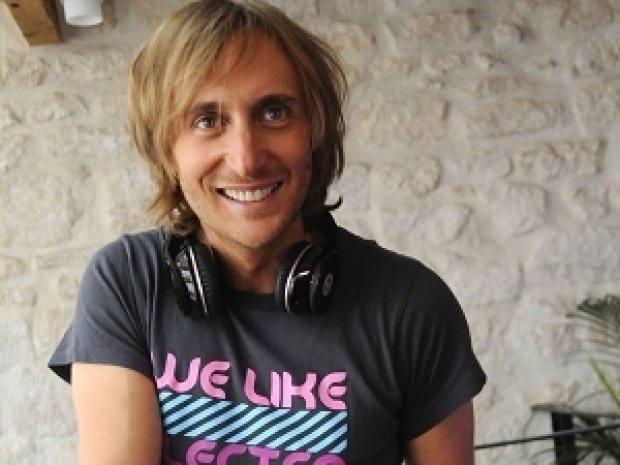 Cee Lo Green Grammy Outfit
Prep Time: Long
Bird is the word. Cee Lo Green's bird / muppet outfit is a great costume for this year but it comes at a cost. Finding this outfit at a costume store is going to be tough so you'll want to make your own. An "easy" way is to get a bunch of colorful dusters and attach them to a your clothes. If you've got a lot of patience it will look great. If you rush through it, it will look awful but hey, that works too.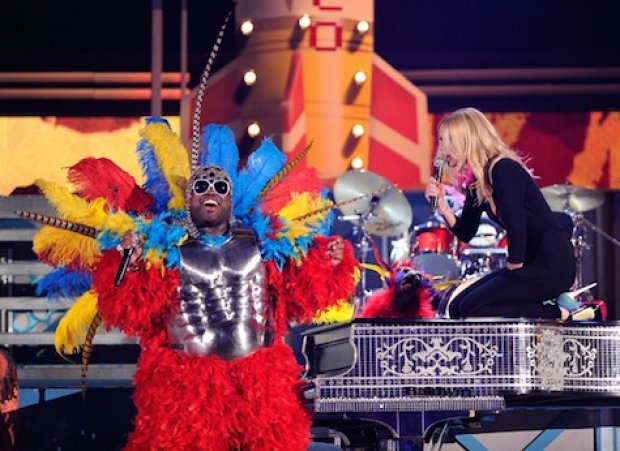 Redfoo or Sky Blu from LMFAO
Prep Time: Short
These ones are easy but be warned, you might run into someone who is already doing this. You'll want an afro (braided it or leave it as is), some zebra pattern clothing, thick white or black frame glasses, and a thin goatee and a mic. If you don't have a zebra jacket, you can get a shirt that says "I'm in Miami Bitch" and that will do too.