Britney's Hold It Against Me Video Product Placement
Sheila
Misc
1 minute read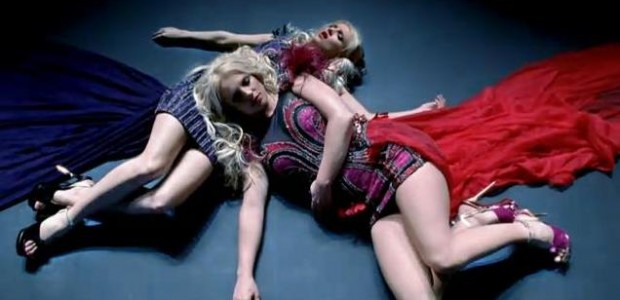 Three years after her last release, Circus, Britney Spears is back with a new album, Femme Fatale. Due out in March, the video for the lead-off single, Hold It Against Me, has just been released. Following in what seems to be the current trend in music videos, her video also comes with its share of a few product placement shots.

The idea behind the video is that Spears comes to earth in an attempt to find fame eventually becoming overwhelmed by celebrity which leads to her eventual breakdown (hence the two fighting Britneys). Throughout the video, clips of her previous music videos can be seen in the background. In addition to those clips, one can't help but notice some of the gratuitous product placements which include: Sephora's Make Up Forever makeup, Britney's Radiance perfume, Sony televisions, and the odd use of Plenty of Fish's dating website.

Before we get to the actual commercial music video, here are some screen grabs of the products.
Make Up Forever by Sephora
Britney Spears Radiance perfume
Plenty of Fish Online Dating Site
Sony TV's
Britney Spears - Hold It Against Me