30 Seconds to Mars to Break Up?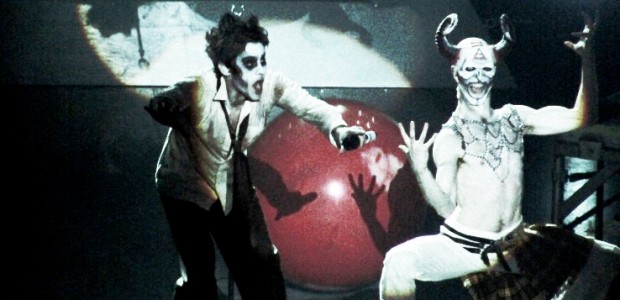 The rumors have been strong for many years, but it seems like 30 Seconds To Mars have finally reached their destination. In an interview with MTV News Canada, host Aliya-Jasmine asked the trio whether or not the rumors of them splitting up were in fact true. The boys didn't give a straight up answer, possibly because they're still on tour, but their sarcastic response does seem to indicate that they will at least be taking an extended break.

30STM (talking over one-another): We've been touring a long time man. We're broken down sugar. We're tired. We're old broken dogs that need to scratch a few fleas.
MTV: There is something to be said about a band knowing when they just need a break or when they need to stop. Does that mean forever for you guys or are you just taking a break for now?
30STM: Nah we're just taking a break for 10 years. A decade always seems to take the edge off.
It looks like the band will finish their current tour which ends in Leeds in August before going on their sabbatical. Speaking of their tour, they were at Metropolis in Montreal doing a zombie themed night last Friday. Click on the picture below for our Thirty Seconds to Mars Gallery from that show.