Top New Albums of Fall 2011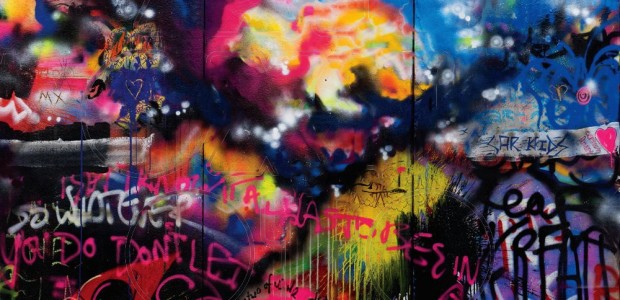 2011 has been an excellent year for music and the trend seems to be continuing well into the fall season. Feist, Bjork, Jane's Addiction, Evanescence, and Blink-182 are back from their sabbaticals and indie sensations Wilco and Ryan Adams have new material. But don't let me spoil it all, keep reading to see our top picks for albums that you *have* to listen to this fall.
Wilco - The Whole Love
There are two camps when it comes to Wilco: Those who knew the band before they were cool, and those who discovered them after Yankee Hotel Foxtrot. The Whole Love is an excellent record that even the early elitists will enjoy. From beginning to end, this album has classic written all over it. Best of all, NPR is streaming the whole thing for free.
Release Date: September 27, 2011
Blink-182 - Neighborhoods
Since they came back from their hiatus in 2009, Blink-182 fans have been eagerly anticipating a new record. The wait is over as Neighborhoods, the sixth album by Blink-182 is set to  be released on September 27th. In an early preview, NME claims that Neighborhoods is the band's best thus far.
Release Date: September 27, 2011 
Feist - Metals
While it's been a while since The Reminder, Leslie Feist has been busy with other projects, namely aiding Broken Social Scene, Wilco, Grizzly Bear, and releasing her documentary: Look At What The Light Did Now. Her latest record is hitting stores on October 4th.
Release Date: October 4, 2011
Ryan Adams - Ashes & Fire
Considering that his first album, Heartbreaker, was released in 2000, it's hard to believe that Ryan Adams is already on album number 13. He's had an on-and-off relationship with The Cardinals but his latest, Ashes & Fire, is a solo effort.
Release Date: October 10, 2011
Björk - Biophilia
There's been a lot talk and anticipation over Biophilia: Firstly, because it's a new Björk album, and secondly, because it will be the first App album ever. Recorded partly on an iPad, Biophilia will be released exclusively on the iPad and will have a CD release soon after. The iPad version will be released as a series of apps. We're not entirely sure what to expect, but we'll keep a close eye on this one.
Release Date: October 10, 2011
Evanescence - Evanescence
No it's not a typo. Evanescence will finally release their much awaited, self-titled, album this October. The record has been stuck in production hell with band members coming and going, producers being changed up and record label, Wind-Up Records experiencing an uncertain future. Evanescence, the album, will finally see the light of day this October.
Release: October 11, 2011
Jane's Addiction - The Great Escape Artist
Finally! It feels like it's been forever since Jane's Addiction's last album, Strays was released. The band reunited in 2008 after their second break-up and went on tour with Nine Inch Nails (the NIN/JA tour). Almost four years later, the band has recorded and will be releasing album number 4; The Great Escape Artist. Let's hope that a third break-up won't happen soon after.
Release Date: October 18, 2011
Coldplay - Mylo Xyloto
The oddly named Mylo Xyloto is Coldplay's fifth, and first experimental, record. The group wanted to try something entirely different with this one focusing more on acoustic instruments and a lot of electronic manipulations. Rihanna will be featured on the track, Princess Of China.
Release Date: October 24, 2011
Drake - Take Care
After winning a Juno earlier this year for Best New Artist, Drake is back with his second album Take Care. We still don't have a track list for the album, but a few select tracks have been released thus far. The record will be released on his 25th birthday on October 24, 2011
Release Date: October 24, 2011
Lou Reed & Metallica - Lulu
Metallica meets The Velvet Underground? Hell yeah! Okay, we're not going to get too excited for this one after the disaster that was Death Magnetic. Still, a collaboration with Lou Reed is very promising. The album features several reworked, yet unreleased, Lou Reed tracks and is described as a love child between Reed's Berlin and Metallica's Master of Puppets.
Release: November 1, 2011