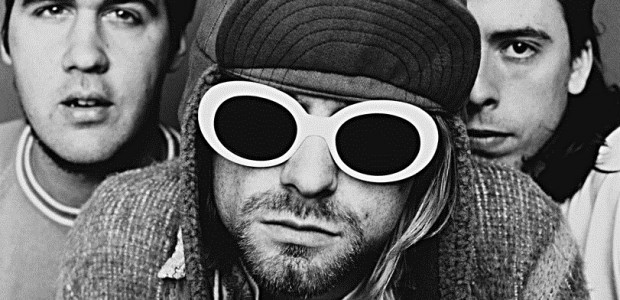 Nirvana were definitely one of the most influential rock/grunge groups of their time. If you've always wanted to listen to the band but didn't know where to start; we've made it easy for you. Here are the 10 best Nirvana songs ever recorded.
10

Nirvana - Serve The Servants (In Utero)

Favorite lyric: "Teenage angst has paid off well, now I'm bored and old"

This first line from Serve The Servants was a fitting start to In Utero. It paved the way for the album and showcased Kurt's evolution from Nevermind.
9

Nirvana - Pennyroyal Tea (MTV Unplugged)

Favorite lyric: "Give me a Leonard Cohen afterworld.. so I cancer eternally"

The live version of Pennyroyal Tea from MTV Unplugged was probably the exact moment when the world realized that there was more to Nirvana than just grunge. The crackle in Kurt's voice, intentional or not, was perfect timing for his emotional solo rendition of Pennyroyal Tea.
8

Nirvana - About a Girl (Bleach)

Favorite Lyric: "I'll take advantage while you hang me out to dry"

Kurt feared that he would have lost his underground grunge cred by releasing this "almost pop" song. We're glad he kept it in, it was one of the best tracks off Bleach.
7

Nirvana - Rape Me (In Utero)

Favorite Lyric: "My favorite inside source, you'll kiss my open sores"

Released the day after Valentine's Day, this track was not about physical rape, but rather about how the media would misinterpret everything Kurt said. Guess what happened?
6

Nirvana - All Apologies (In Utero)

Favorite Lyric: "What else can I say? Everyone is gay. What else can I write? I don't have the right"

All Apologies dates back to 1990. The song's name (once titled La-La-La) and lyrics changed several times over the years, but the final version was recorded for In Utero on February 14th, 1993.
5

Nirvana - Come as You Are (Nevermind)

Favorite Lyric: "Take your time, hurry up, the choice is yours but don't be late"

If you play guitar, chances are that this was one of the first songs that you learned. While the song is extremely simple, it has become one of Nirvana's biggest classics.