Deluxe Edition of Nirvana's Nevermind Coming Out This Year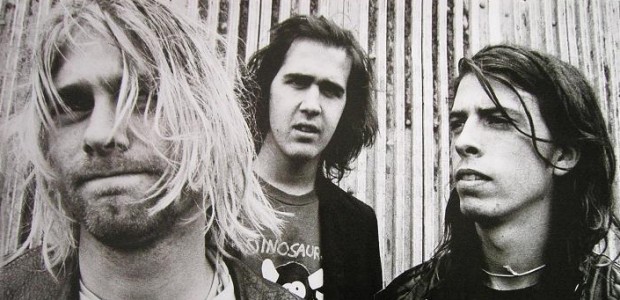 It's been 20 years since the release of Nirvana's influential second album, Nevermind. This was the first Nirvana album to feature the trio of Kurt Cobain, Krist Novoselic, and Dave Grohl. At the time of Nevermind's original release, there were low commercial expectations for the album; despite this predication, its--and the band's--popularity exploded and the album even went on to surpass Michael Jackson's Dangerous at the top of the Billboard charts. Nevermind brought alternative music to a larger mainstream audience, to people who needed to hear Kurt Cobain's words as much as he needed to pen them. Songs like Lithium, Stay Away, and of course, Smells Like Teen Spirit, became our anthems. But it didn't stop there. Nevermind has, to date, sold over 26 million albums worldwide, and continues to affect listeners as it did in 1991.
Today, Universal Music Enterprises announced that they will release a 4-CD/1-DVD Super Deluxe Edition of Nevermind. It will be available on September 19, 2011 worldwide and September 20, 2011 in North America. The CDs will include previously unreleased recordings, rarities, and b-sides. It will also feature BBC radio appearances, alternative mixes, rare live recordings, and an unreleased concert--in its entirety--on DVD.
Universal will also celebrate the 20th anniversary of Nevermind throughout the year with "various events and releases." Stay tuned.
Edit: We have since received new details on the release, which can be viewed here.