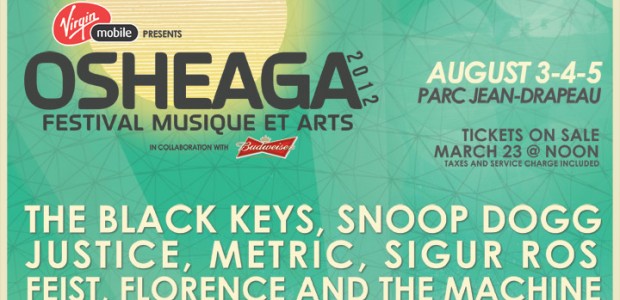 Evenko finally revealed the much anticipated Osheaga 2012 lineup this week. Once again, Osheaga remains a three day festival spanning from August 3-5, 2012 in addition to the Osheaga in the City festivities throughout the month. It's nice seeing bands that served as opening acts in years prior having made their way up the ranks of headliners. Without further ado, here are the top 10 musical acts to watch out for at Osheaga 2012.
10

City And Colour

It's a double Osheaga whammy! City And Colour return to Montreal for their second festival appearance in a row. City and Colour will undoubtably put on a great performance but the lack of new material since last year's Osheaga pushes the band down to number 10.
9

Snoop Dogg

Last time Snoop Dogg was at Osheaga, there were no dull moments during the rapper's set; there's no reason it should be any different this time around. Keep one thing in mind though, those aren't cigarettes that the crowd is smoking, don't get too high during his set.
8

MGMT

MGMT continues to gain a lot of traction and their self-titled album is just around the corner. They'll begin performing their new songs in Latin America soon before bringing them up North where you'll also be able to hear them.
7

M83

M83 has been around for over a decade but it wasn't until Pitchfork placed their latest record, Hurry Up, We're Dreaming, on the number 3 spot in their Best Album of 2011 list that people began to notice. They most likely won't be playing on the main stages so you'll have to move your butt a bit to see them, but it will be worth it.
6

Feist

Canada's own, Feist, released Metals just a few months ago. She's guaranteed to perform a few songs from the record but what's not known is if she'll have any collaborations with Emily Haines from Metric; Both songstresses perform with Broken Social Scene on occasion.
5

Metric

Metric has always put on solid shows for Montreal and this time, they've got some new material to play. Synthetica will be hitting stores this June; Metric will be performing some tracks off the album.