Sebastian Pringle of Crystal Fighters Video Interview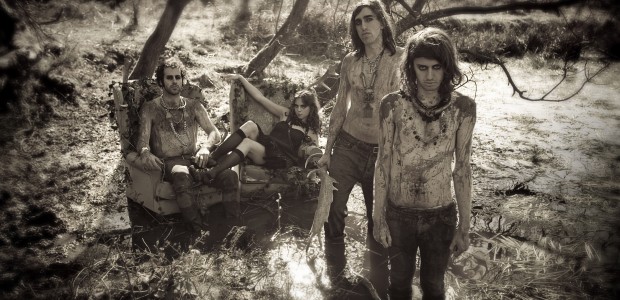 Crystal Fighters have made a quite the name for themselves in Europe, and now, the basque-influenced, electronic-infused group is ready to make waves in North America. Their current tour, Is Tropical, brings the band and their debut album, Star of Love, to the eastern hemisphere. Just a couple of days after an at-capacity show in Brooklyn, New York, we had the opportunity to sit down with their lead singer, Sebastian Pringle, prior to another sold out concert in Montreal at Il Motore.
Among the many topics discussed, Sebastian revealed details on their next album as well as its hopeful release schedule, his influences outside of music, the origins of the name Crystal Fighters, and a variety of other subjects. You can read a sneak peak at some of his answers below, followed by the full video interview.
Don't forget to subscribe to our YouTube channel for more video interviews. To learn more about Crystal Fighters, visit their official page.
What's the next album going to be like?
It's going to be interesting. We're using a lot of txalaparta, the basque instrument, the wood that we have on stage. We're using that quite a lot. So trying to start with that really rhythmically strong, but also writing songs on the side. Trying to mix a strong foundation of rhythm with the new songs.
Do you have any songs written yet?
Yeah, we've written a handful, around 10 so far, and we're still writing more.
Is it going to be released worldwide at the same time?
Yes, we're not doing that staggered start again.