Portugal The Man Speak Out on Drummer Leaving, New Album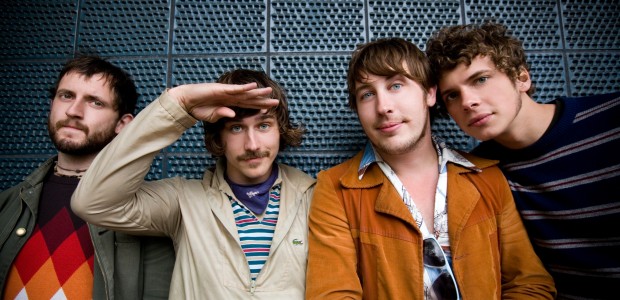 Osheaga is not all fun and games, we actually need to get some work done.. that is, if you consider speaking to a high energy band work. We had a chance to catch up with Zack Carothers from Portugal. The Man. shortly after their set at Osheaga. He discusses their new album, explains what happened back in April when their drummer walked off the stage mid-set, lists his favorite bands from Osheaga, and even speculates on Snoop Lion. There's a lot more too so skip below for the full video interview.
First, some highlights.
Portugal The Man discusses their drummer leaving during a set
Problems arise, again there's no hard feelings with that one either. Our drummer left kinda mid-set during a sold out show in New Orleans. The fans were really okay with everything. And I was like "man, i'm really sorry, just give me 5 minutes."[..more in the interview]
Portugal The Man on their new album
It's a new direction, something we haven't really done yet. [..] we record so often that it's a snapshot of that moment in time of our lives. [..more in the interview]
Apologies for the first few seconds of footage being cut off, he looked at our Canon T2i and started talking about photography so we just went with it.