Alexisonfire Announce Farewell Tour
Sheila
Misc
2 minute read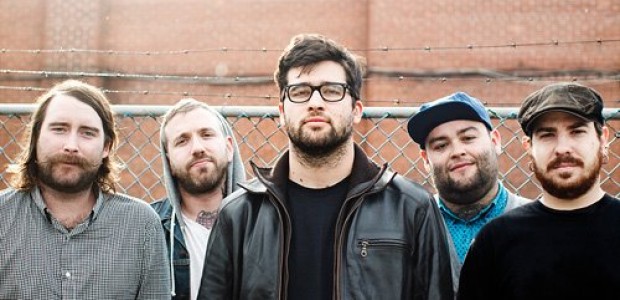 Last year, Alexisonfire announced that they would be breaking up. The decision was made after guitarists Dallas Green and Wade MacNeil let their band mates know that they would be leaving the band; instead of filling the void with two new members, the band decided to call it a day.
Earlier today, the band announced that they would be coming back for a farewell tour:
As promised in 2010 – we're back for a Farewell Tour. We know that this tour doesn't reach all of you, and this list is sure to cause some disappointment, but know that we have done our best to fit what we can into this window of time. December 2012 is the only time that all 5 of us aren't committed to something in our personal or professional lives. An entire month!!!!
We couldn't be more excited to get on the road and travel and hit the stage one last time – most importantly we wanted to keep our promise to you guys. We're going to be playing till the venues try to kick us off the stage. We're talking 20+ songs a night.
We said we'd return for some proper farewell shows. And here they are.
It doesn't seem like any other dates will be added, so if you're a fan,  you've got four months to plan your trip to see them for one last time.
Alexisonfire Farewell Tour Dates
December 03, 2012 – London, UK @ O2 Academy Brixton
December 07, 2012 – Sao Paulo, Brazil @ Via Funchal
December 11, 2012 – Sydney, AUS @ Hordern Pavilion
December 12, 2012 – Melbourne, AUS @ Festival Hall
December 19, 2012 – Edmonton, AB @ Shaw Conference Centre
December 20, 2012 – Calgary, AB @ Big Four Building
December 22, 2012 – Montreal, QC @ Metropolis
December 26, 2012 – Toronto, ON @ Sound Academy
December 27, 2012 – Toronto, ON @ Sound Academy