Billy Talent Video Interview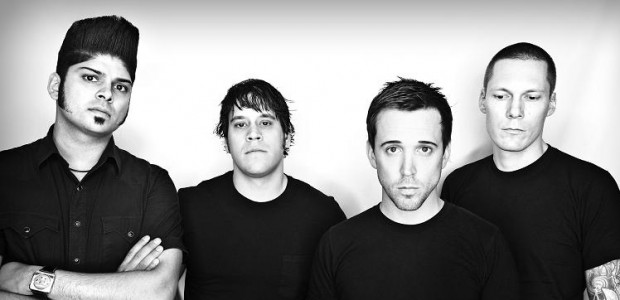 Having just released their fourth album, Dead Silence, Billy Talent was in town for an intimate performance at Musique Plus, as well as a few interviews. We got to chat with guitarist Ian D'Sa and drummer Aaron Solowoniuk about the new album, the recording process, and a whole lot more.
A few highlights from our chat chat be found below, along with the full video interview.
Were any of the songs off of Dead Silence carry-overs from Billy Talent III?
Aaron - Cure for the Enemy was a carry over from Billy Talent II. Vocals didn't get figured out for Billy Talent II or Billy Talent III, and then when this came up, it was like the eleventh hour and right before the mix, the vocals were done, and it's actually one of the best songs on the record.
Out of the songs that made it to the finished album, did any of the songs start off as something completely different?
Ian - Yeah, that happens quite a bit actually. When you first write a song, it could go through several changes, or it could not change at all, so it depends on the song. Don't Count on the Wicked definitely went through a huge change. The music stayed the same, but the chorus that we had for it, that we demoed for it totally got changed. The Viking Death March pretty much stayed the same since we first wrote it. And the songs like Stand Up and Run went through a lot of different changes and kind of came back around full circle to the original arrangement again, so every song is different.
Enjoy the full video interview, and while you're at it, subscribe to our YouTube channel for more exclusive interviews.
Header photo credit: Dustin Rabin