Ottawa Bluesfest 2011 Lineup Announced
Sheila
Misc
2 minute read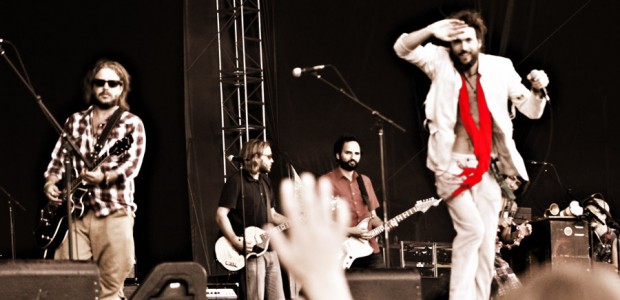 The artists and set times for 2011's Ottawa Bluesfest were announced earlier today and it's safe to say that with such a diverse lineup, it'll be sure to please even the pickiest music fan. Boasting headliners such as Soundgarden, A Perfect Circle, The Tragically Hip, The Black Keys and more, it'll be hard not to purchase the festival pass as opposed to the daily tickets.
Some of the highlights include:
Tuesday July 5, 2011
Soundgarden, Edward Sharp & the Magnetic Zeros, The Flaming Lips, Coheed and Cambria and Tegan and Sara
Wednesday July 6, 2011
Ben Harper, The Roots, Skrillex and Bedouin Soundclash
Thursday July 7, 2011
Steve Miller Band, Infected Mushroom, Girl Talk and PS I Love You
Friday July 8, 2011
The Black Keys, Rise Against, Cage the Elephant, Wanda Jackson and Hey Rosetta!
Saturday July 9, 2011
The Tragically Hip, Erykah Badu and Justin Nozuka
Sunday July 10, 2011
A Perfect Circle, Huey Lewis & the News, Peter Frampton and Dropkick Murphys
Tuesday July 12, 2011
John Fogerty, Three Days Grace, Protest the Hero and Buck 65
Wednesday July 13, 2011
My Morning Jacket, Metric, Buddy Guy and The Dirty Bombs
Thursday July 14, 2011
Billy Talent, The Tea Party, Theory of a Deadman, Arkells, Cancer Bats and Tim Robbins
Friday July 15, 2011
Blue Rodeo, Mac Miller, Classified and Hannah Georgas
Saturday July 16, 2011
Jane's Addiction, Death from Above 1979, Final Flash, Karkwa, Gomez, Braids and Mother Mother
Sunday July 17, 2011
Death Cab for Cutie, Joe Satriani, Cheap Trick, Ra Ra Riot, Galactic and John Butler Trio
For the full lineup and set times, visit Ottawa's Bluesfest official site. Tickets go on sale this Saturday, April 30, 2011 and are available through Capital Tickets.
If you're planning on attending, make sure you share your concert pictures with the world on UpVenue.