Tegan And Sara Video Interview
Sheila
Misc
2 minute read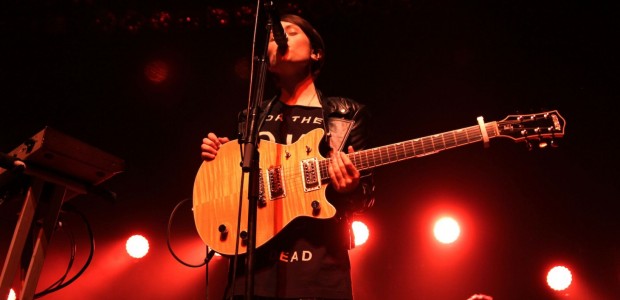 Today marks the release date for Tegan and Sara's 7th studio album, Heartthrob. When they played Montreal last month, we had the chance to chat with Sara Quin about the new record and more. Enjoy the full video and highlights from our chat below. While you're at it, check out our review of their performance and our Tegan and Sara photo gallery.
When Talking About The New Record
I love the record and I think that what will hopefully happen... you know, with our career to date, we've been really aggressive about  these are the things that we want to accomplish, artistically, monetarily, whatever it is. And with this record we said, listen, let's blow this glass ceiling off. We know that we can be a bigger band than we've been and you know, how do we make something super ambitious while still really servicing, and exciting our fanbase that we currently have, while also saying "come on new people let's find new fans". But I think it's great, we're excited.
Do You Have A Go-To Karaoke Track?
I love to karaoke to anything by Bon Jovi. Just put on a Bon Jovi track and  I'm like all over that. I love it. Specifically Shot Through The Heart, but really anything. I can even do Always. People don't even like that, they're like that's new Bon Jovi, it's terrible. I'm like give me that song any day; I'll do it all. I don't care.
Enjoy the full video interview, and while you're at it, subscribe to our YouTube channel for more exclusive interviews.