My Chemical Romance Call It Quits
Sheila
Misc
1 minute read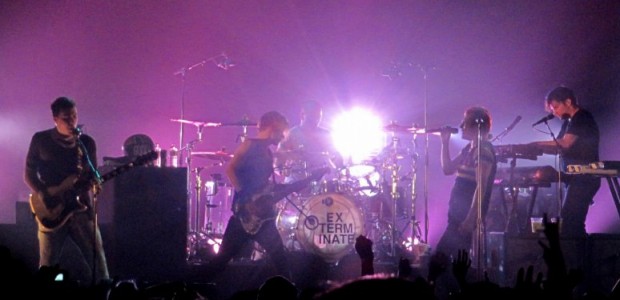 In a surprising post on their official site, My Chemical Romance announced that their time as a band is over. They kept their announcement short and to the point writing:
Being in this band for the past 12 years has been a true blessing. We've gotten to go places we never knew we would. We've been able to see and experience things we never imagined possible. We've shared the stage with people we admire, people we look up to, and best of all, our friends. And now, like all great things, it has come time for it to end. Thanks for all of your support, and for being part of the adventure.
As mentioned in their message, the band has been together for over 12 years, and during that time they released 4 albums. Prior to releasing their statement, guitarist Frank Iero tweeted, "Things that should be simple and easy rarely ever are", while frontman Gerard Way posted this picture along with this message "Beyond any sadness, what I feel most is pride".