What To Bring To Osheaga
Sheila
Misc
2 minute read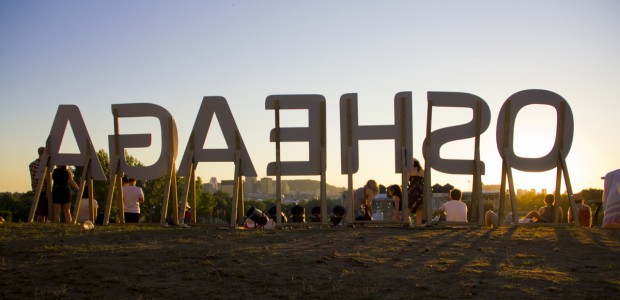 With Osheaga just a week away, we here at UpVenue want to make sure you're ready for the festival. This years lineup is stacked with talent including acts like The Cure, Mumford & Sons, Phoenix, Macklemore, Tegan and Sara; and that's just the tip of the iceberg.
Osheaga takes place August 2nd, 3rd and 4th at Parc Jean-Drapeau in Montreal. Before heading out, there are a few things you should think about. First, what are you going to wear? Most likely, you'll be out in the sun all day long, so you want to be comfortable. Shoe wise, stay away from flip flops if you plan on getting close to the stages, trust us, you don't want to get your toes stepped on. Also steer clear of heals; while you'll look fabulous, you'll also regret your decision about an hour into your day. We don't know if the weather gods will behave during the festival, but you might want to consider bringing a poncho instead of an umbrella with you in case it rains (although sometimes sponsors will give them away if it starts pouring it down). I mentioned sun earlier; sunscreen is a must! Reapply throughout the day!
One of the most important things will be to keep hydrated. Bring a bottle of water with you as there will be refill stations available on site. There will also be vendors selling various food and beverages, so bring some money too. With all the food and drinks, eventually you'll need to head to the bathroom. There are facilities on site, however, you'll probably want to bring some extra toilet paper/tissues, because you don't want a surprise after you've already sat down. Hand sanitizer could also come in handy, because who knows what you'll end up touching. Lovely thought, isn't int?
Plan out your day in advance. The daily schedules are now available on the official Osheaga site, so take note of where, and when your favourite bands are playing. Also try to take the time to check out some bands you've never seen or heard of before; who knows, you might end up finding a new favourite band. If you're wondering what you're allowed to bring with you onsite, you can see a full list of allowed items, and disallowed items on their site.
Transportation wise, your best bet would be to take public transport by hopping on the metro and taking the yellow line to the Jean Drapeau Station. Once you get off, follow the hoards of other music fans heading to the site. If you really want to bring your car, visit the Parc Jean Drapeau website for more information.
The most important things are to be safe, and have fun!