Concert Review: Paramore In Montreal
Sheila
Misc
3 minute read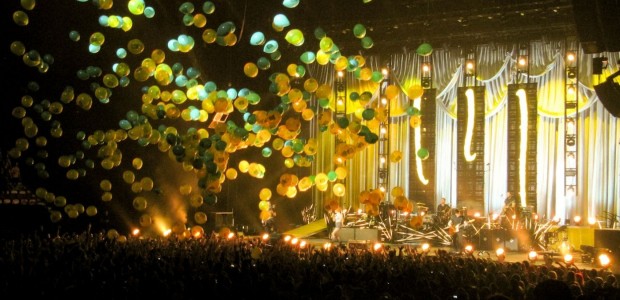 As the lights went out, and the giant curtain covering the stage dropped, three silhouettes appeared in front of three long white screens cueing the start of one of the most energetic shows that I've seen in a while.
Paramore kicked things off with Grow Up, off of their recent self titled release. It was fitting considering how much this band has grown in the last few years; just in case you're not caught up on what's been going on with the band, the biggest change came when two of the longtime band members decided that they were leaving. With lyrics like, "Some of us have to grow up sometimes. And so, if I have to, I'm gonna leave you behind," it's safe to say that the remaining members of Paramore have moved on.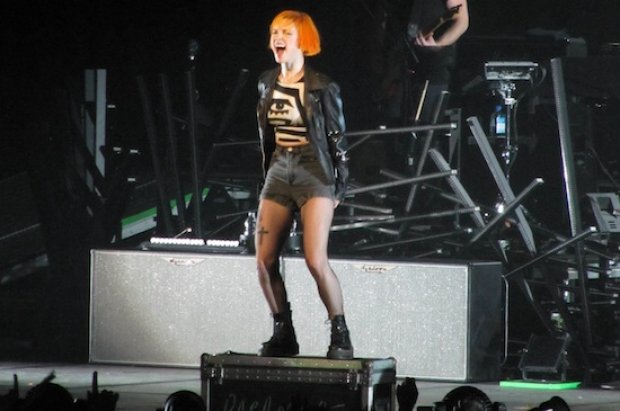 Giving fans another taste of their new music, Fast In My Car came next followed by the ever so popular That's What You Get. With a little encouragement from frontwoman Haley Williams, the crowd became the backing vocalists for the band helping out with the "whoas".
While the show was spot on musically, it was evenly matched visually thanks to a great light show which also included lasers. The energy of the entire band is another thing worth noting --guitarist Taylor York, and bassist Jeremy Davis bounced around the stage as if it was covered in trampolines.
Decode was up next followed by Ignorance, and a short musical interlude of I'm Not Angry Anymore. We did mention that it was a high energy show, but they did take the time to slow things down a bit with songs like Daydreaming, and When It Rains.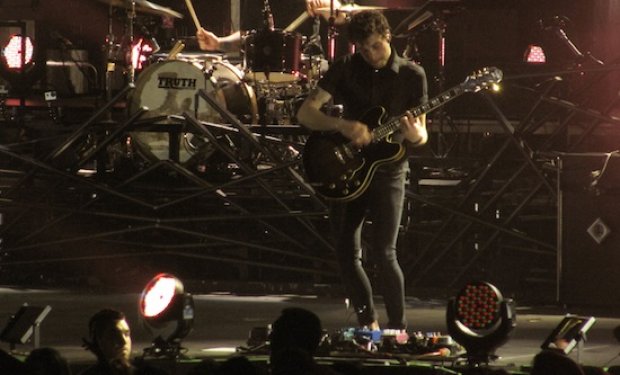 Before playing Last Hope, Williams took the time to chat with the crowd thanking them for sticking with the band throughout the years. She added that they wrote the song two years ago, and that they've been itching to play it for fans because of how important it was to them. When Williams sang the lyrics, "It's just a spark, but it's enough to keep me going", I looked around at the crowd which was now full of fans holding up cell phones and lighters creating their own little "sparks".
Brick by Boring Brick was up next off of their album Brand New Eyes followed by another short track, Holiday. Next up, fans were encouraged to show off their dance moves during CrushCrushCrush.
During this current self titled tour, Paramore have been inviting local choirs to join them on stage during their performance of A'int It Fun, and Montreal was no different. Choir members of Westmount High School's choir were the lucky ones this time around, singing and dancing along with the band. Slowing things down once more, they followed it up with The Only Exception, and once again, the crowd let their voices be heard.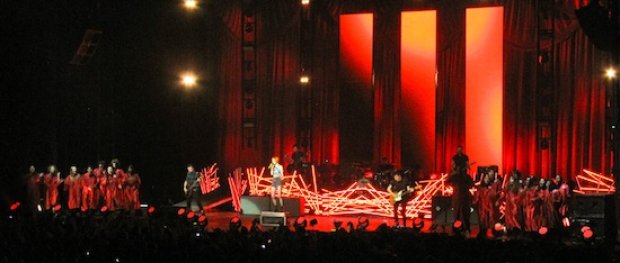 Prior to playing In The Morning, Williams told the crowd that this song helped them realize that they needed to keep going even through all the trouble. She added that we should never give up, because you never know what's around the corner. Midway through the song, they added a short cover of Landslide, which was a pleasant surprise.
Closing out their set with two of their biggest hits, they ended with Pressure and Misery Business which included a guest vocalist pulled from the crowd. Coming back for an encore, they sealed the night off with newer tracks Part II, and Moving On. During their final song, Still Into You, hundreds of balloons fell from the rafters, and orange confetti shot from the stage as if putting the final layer of icing on this sweet cake known as Paramore.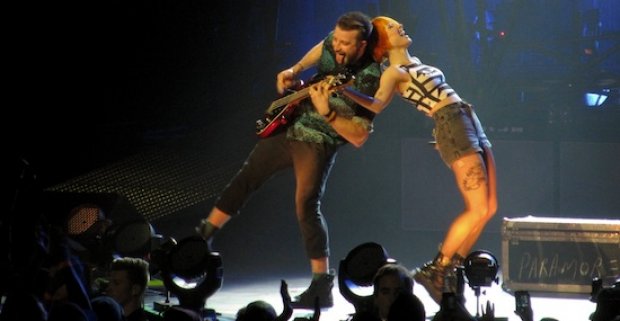 Overall, it was a great show, the only downside was the venue seemed a bit empty. The problem with Paramore is that they are too big to play the Metropolis, but they need a little help filling a venue like the Bell Centre. Even if they wanted to switch to a smaller venue, judging by their stage setup and production, their shows are catered more towards larger venues anyways, so a smaller venue probably wasn't an option. That being said, they still played as if they were playing to a sold out crowd, and thanks to the enthusiasm of the crowd, it sounded like one too.
Check out the rest of our pics shot from the crowd in our Paramore Photo Gallery.