What's That Song From The Budweiser Super Bowl Commercial?
Sheila
Misc
2 minute read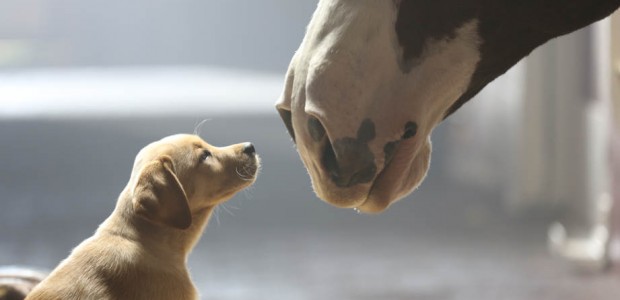 When it comes to Super Bowl Commercials, Budweiser definitely has a knack for it. This year they've released two; A Hero's Welcome, and Puppy Love. Both of them feature beautifully touching tracks, and since you're reading this, you probably want to know the names of the songs and who they're by. Check out the commercial for A Hero's Welcome and we'll let you know more about the track below followed by their Puppy Love commercial.
The song that is featured in this spot is by Skylar Grey and is called Coming Home Pt. II. She released her second album Don't Look Down in 2013, and has been a guest vocalist on several hit songs like Fort Minor's Where'd You Go, and  Dr.Dre's I Need A Doctor to name a few. Enjoy the full version of Coming Home Pt. II below.
Coming Home Pt. II by Skylar Grey
As we mentioned earlier, Budweiser released two commercials; the second shows off the special friendship between the famous Budweiser Clydesdales and an adorable puppy. Watch the super cute commercial again, and we'll let you know more about the song below.
This song is called Let Her Go, and Michael David Rosenberg aka Passenger is the man behind this track. Off of Passanger's third album --All The Little Lights-- Let Her Go reached the number one spot on the charts all over the world. Listen to the full version of the song below.
Let Her Go by Passenger