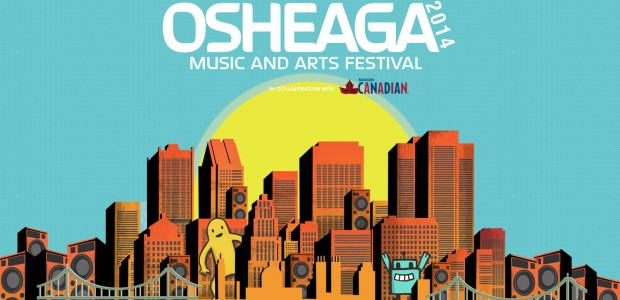 Osheaga 2014 is just around the corner and it's time for our annual "Bands To See" list. This year's lineup is solid and there's still time to get yourself some tickets (well, except the Sunday set as it recently sold out).
10

Foster The People
While their second album Supermodel isn't as great as Torches, Foster The People do know how to put on a good show and will definitely entertain the crowd.
9

Nick Cave & The Bad Seeds
Nick Cave has been around for over 35 years now. If you've never seen him live, you owe it to yourself to swing by his set even for just a few minutes.
8

OutKast
One guarantee with OutKast is that you're not only going to have fun singing along but this duo will put on a great performance.
7

Skrillex
If this is your type of tea, then definetly make sure to check out Skrillex. Get there early though, he has a big following in Montreal.
6

The Kooks
If there's a reason to head to Osheaga earlier on Sunday, this Brit pop rock band is it. While a bit more popular in the UK, you'll probably enjoy their hits like Naive, She Moves in Her Own Way and Always where I need to be.
5

Half Moon Run
One of my favourite rising bands. These guys have been getting a ton of airplay on Montreal radio stations and it's just a matter of time until they explode.