Which Songs Will Jack White Play At Osheaga?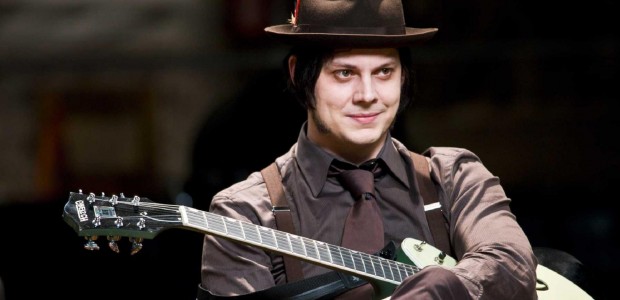 The Osheaga Music and Arts festivals is about to open its doors at Parc Jean-Drapeau in just a few hours and when it comes to setlists, anything goes. As media, we don't get the setlists ahead of time to share with you so everything is open to speculation. We do have an ounce of information regarding to tomorrow's headliner, Jack White. Jack has been part of four major bands including his latest solo effort so the question that keeps coming up is, will Jack White be playing any of his older tracks?
If you're a fan of The White Stripes, The Dead Weather, The Raconteurs and a bunch of 70s rock bands than you might be in luck. Last night, Jack White played in his hometown of Detroit at the Masonic Temple which his record label, Third Man Records, helped save from foreclosure last year. During the massive three hour set, Jack played 38 songs from his repertoire. Now of course, his Osheaga set is only a third of the length but this setlist (courtesy of Consequence Of Sound) will give you a great idea as to what Jack White will preform tomorrow.
P.S Tickets are still available for tomorrow's event.
Jack White's Setlist:
Fell in Love With a Girl (The White Stripes song)
Astro (The White Stripes song)
The Big Three Killed My Baby (The White Stripes song)
High Ball Stepper
Lazaretto
Missing Pieces
Just One Drink
Hotel Yorba (The White Stripes song)
You Know That I Know (Hank Williams cover)
Love Interruption
Weep Themselves to Sleep
I Cut Like a Buffalo (The Dead Weather song) (with The Dead Weather)
Cannon (The White Stripes song)
Icky Thump (The White Stripes song)
Screwdriver (The White Stripes song)
Ramblin' Man (Hank Williams cover)
Apple Blossom (The White Stripes song)
Three Women
The Same Boy You've Always Known (The White Stripes song)
We're Going to Be Friends (The White Stripes song)
Sugar Never Tasted So Good (The White Stripes song)
Entitlement
Alone in My Home
Steady, As She Goes (The Raconteurs song)
Ball and Biscuit (The White Stripes song) / Got My Mojo Workin' (Muddy Waters cover) / The Lemon Song (Led Zeppelin cover)
Encore:
The Hardest Button to Button (The White Stripes song)
Sixteen Saltines / Devil's Haircut (Beck cover)
Hypocritical Kiss
That Black Bat Licorice
Would You Fight for My Love?
Blue Blood Blues (The Dead Weather song)
You Don't Know What Love Is (You Just Do As You're Told) (The White Stripes song)
My Doorbell (The White Stripes song)
I Fought Piranhas (The White Stripes song)
Seven Nation Army (The White Stripes song)