Osheaga 2014 Day 1 pictures: The Art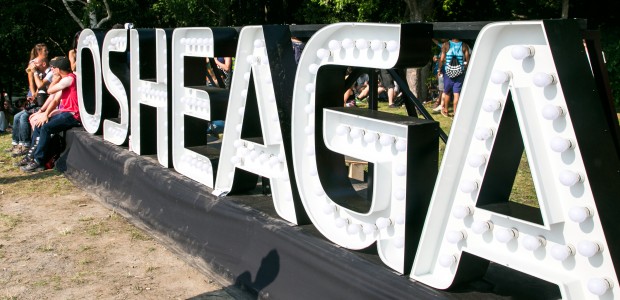 One of the great things about Osheaga is that it's not just a music festival. The people and the art are just as important as the music and the bands. They add to the experience and they're what make Osheaga stand apart from the rest of the music festivals that are out there. Don't worry, we'll post pictures of the bands and artists of Osheaga soon enough. For now, lets focus on the art and the people that make that art, the Osheaga fans.
The early afternoon crowd, it's already getting packed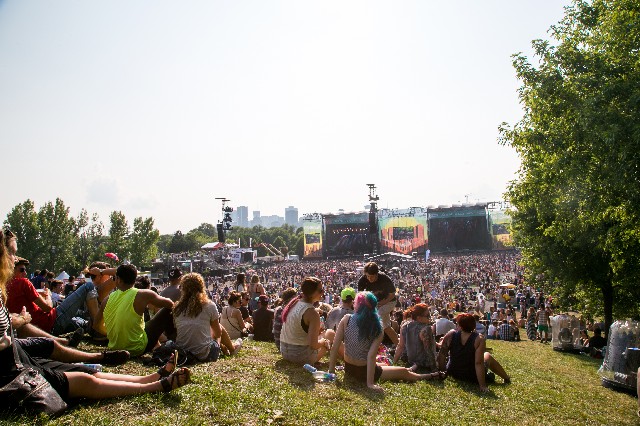 The staple Osheaga logo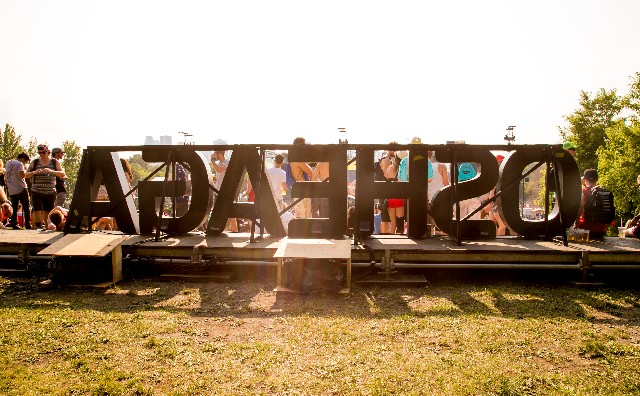 One of the traditions is to put up fixtures and have fans write or paint on them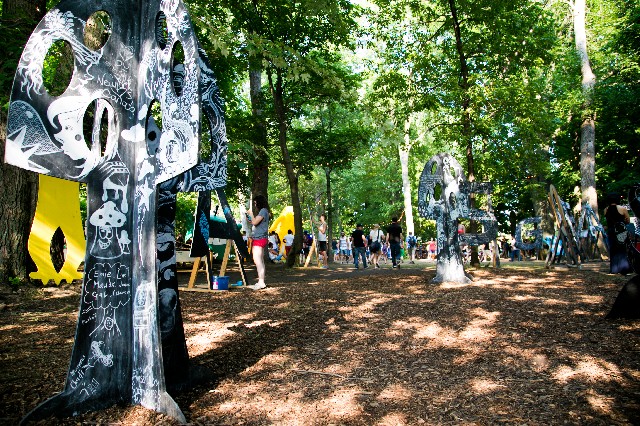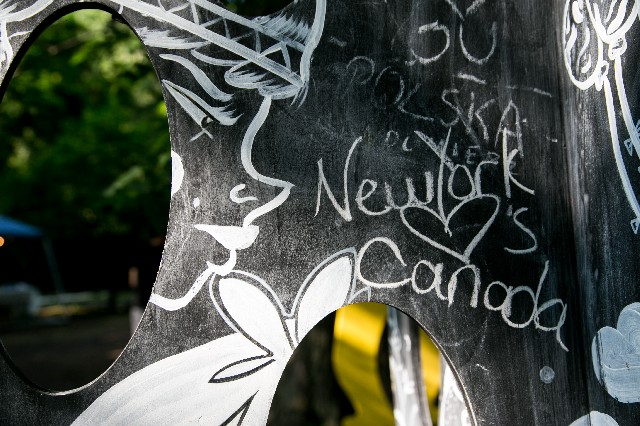 Even the sponsors let the crowd express themselves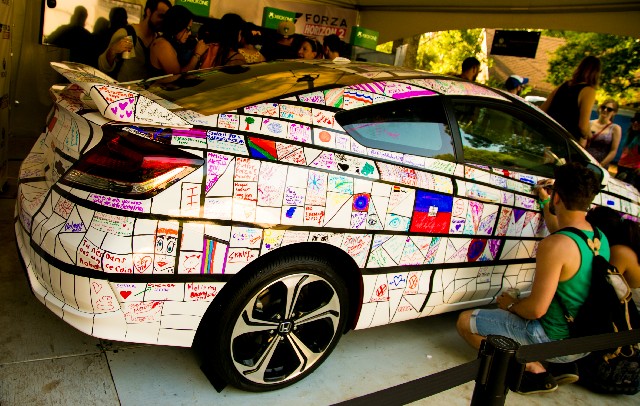 Hammocks! Genius.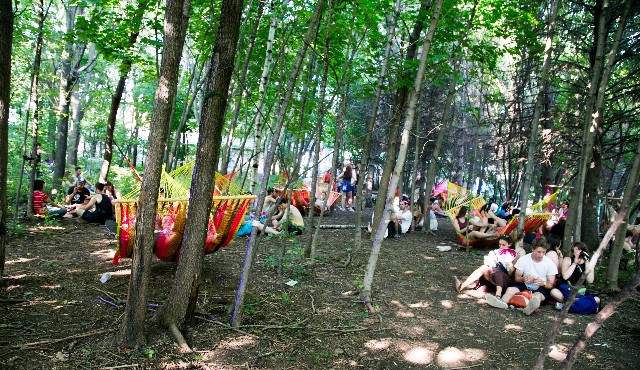 New this year, random exhibit in the pond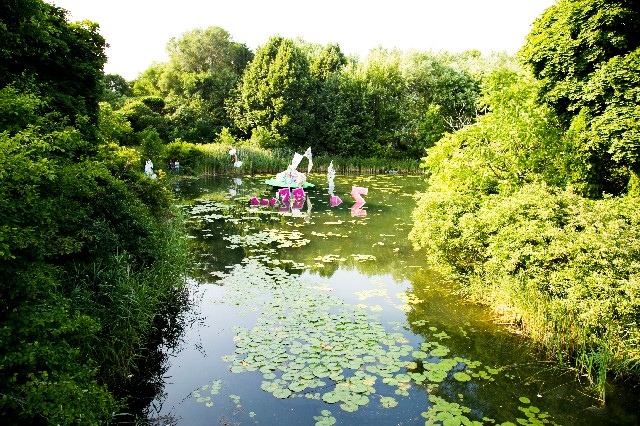 Aldo promoting their fight against aids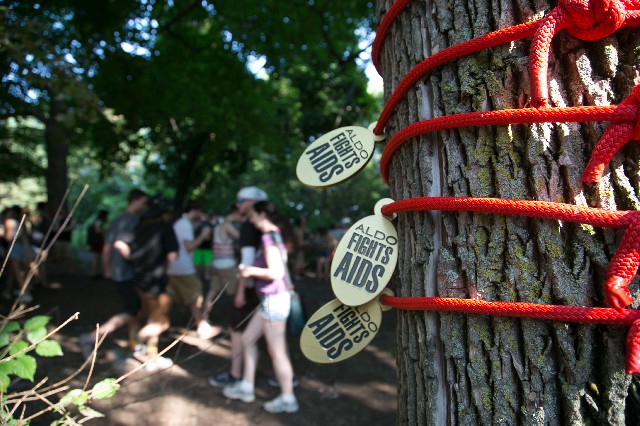 Part of the Osheaga 2014 poster but in 3d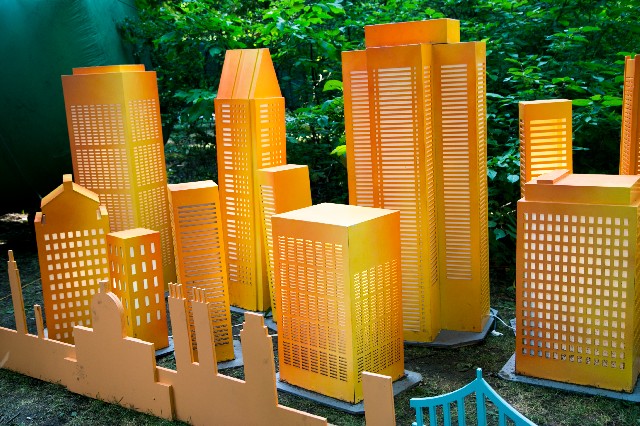 One of the mascots