Man plays techno using only PVC pipes and flip-flops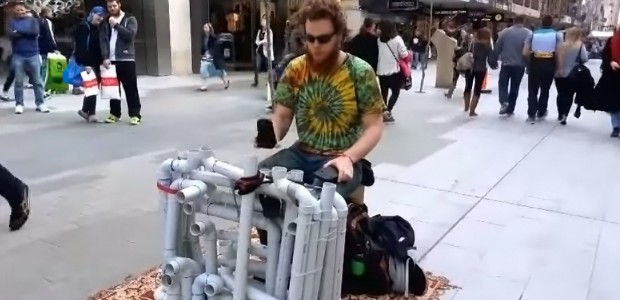 Introducing, Pipe Guy.
An Australian man hit the streets with some carefully strapped together PVC pipes, a pair of flip flops and absolutely killed it with a techno and house sounding beat. He even covers Iggy Azalea's Fancy, The White Stripes' Seven Nation Army and a bunch of other tracks. Who knew this was even possible?