7 Little Known Facts You Didn't Know About Daft Punk
Michael D'Alimonte
Misc
4 minute read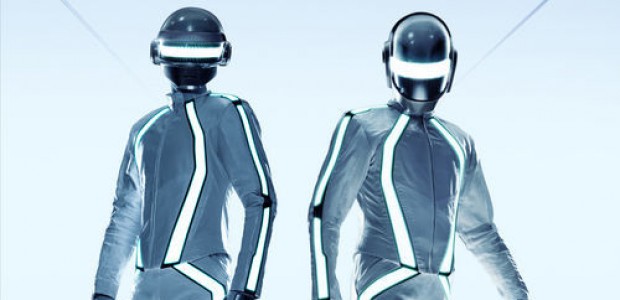 An air mystery surrounds the critically acclaimed electronic musicians known as Daft Punk, embodied by the pair's iconic robot helmets, a symbol of the duo's unique style and desire to remain anonymous. Unlike most artists, Daft Punk prefers to stay well out of the spotlight, a feat that's somewhat hard to accomplish when you're an internationally recognized celebrity. In comparison to most celebrity-musicians, Daft Punk has done a pretty solid job of maintaining their own privacy, leaving many fans wondering just who are these robotic musical geniuses?
No one source has all the answers on what makes Daft Punk tick, though some pretty cool pieces of information have sprung to the surface over the years. Discover some of the history of Daft Punk, their own musical lineage, and some randomly rad bits of trivia by checking out our list of 7 things you didn't know about Daft Punk below.
Before Daft Punk There Was Darlin'
Way back in 1992, an entire year before Daft Punk was even a thing, Guy-Manuel de Homem-Christo and Thomas Bangalter were joined by a third band mate,  Laurent Brancowitz, in the formation of the French rock band Darlin'. Despite being quite shortlived, Darlin' played a key role in the origins of Daft Punk. Not only did the breakup of Darlin' allow Daft Punk to create their own unique sound, but a review of the original band's work by British music magazine Melody Maker (describing Darlin' as "a daft punky thrash") led to the idea of Daft Punk as a band name.
Daft Punk Has Some Famous Forefathers
Daniel Vangarde, the father of Thomas Bangalter, is a well-respected and accomplished musician in his own right. A major musical force in the 70s, Vangarde is credited with having co-written and produced  "D.I.S.C.O." by Ottawan and "Cuba" by The Gibson Brothers. He's also noted to have helped out Daft Punk in the early years of their musical careers.
Guy-Manuel de Homem-Christo doesn't have a notable musical lineage, but his family line is rumoured to be of arisocratic descent. It's confirmed that his ancestors are Portuguses military officer Francisco Manuel Homem Cristo (a prominent player in the Anglo-Portuguese Treaty of 1891) and his son Portuguese political writer and facism-supporter Homem Cristo Filho. Going even further back, his family is said to have been involved in the Battle of Agincourt, fighting against the forces of Henry V.
Daft Punk Loves Captain Harlock
An anime and manga franchise created by Leiji Matsumoto, Captain Harlock follows the daring the adventures of a 2977 AD-era space pirate rebelling against the intergalactic oppressors of earth. More nuanced and emotionally complex than such a short description conveys, Captain Harlock is noted to have been a major influence on the plot of Interstella 5555: The 5tory of the 5ecret 5tar 5ystem, Daft Punk's anime space epic created along side Discovery. Matsumoto even joined the project as a visual supervisor, thus fulfilling a childhood dream of Daft Punk's to collaborate with the famed Japanese manga writer.
Daft Punk's Helmets Costed $65, 000 To Create
A major makeover from the dinky Halloween masks the duo sported in the 90's, Daft Punk went full robot after the millennium with their decked out helmets that took a small fortune to produce. Reportedly, the pair of helmets (and accompanying accessories) cost a whopping total of $65, 000, with features including working LED displays, ribbed neck seals, detachable rear sections, and integrated "gauntlets" that controlled the helmet's display texts and animations.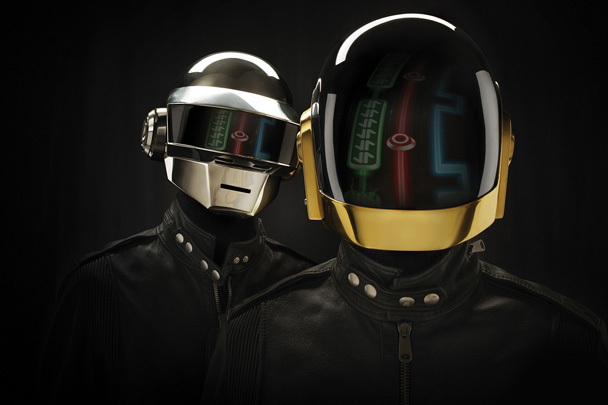 Daft Punk Has Gone Commericial, 5 Times
Despite being known for the anonymity, on several separate occasions have Daft Punk appeared in commercial advertisements for various brands. The duo's first foray into the world of commercials was in 2001 with Juliette Lewis for a Gap commercial, then again in the same year for a short Cartoon Network ad for their Toonami anime-centric block of programming dubbed Toonami, where Instella 5555 aired. Daft Punk got big in Japan in 2006 with a commercial for Sony Ericsson's Premini cellphone, and in 2010 the duo appeared in an oh-so-apropos Star Wars themed commercial for the World Cup, accompanied by Snoop Dogg and David Beckham, among others. Daft Punk's most recent advert-appearance was in 2013, for a Lotus F1 Team promo clip, though that could have been anyone with helmets on in those race cars.
Daft Punk Has Their Own Fashion Designer
It's hard not to notice the incredibly chic outfits worn by Daft Punk on the album artwork for 2013's Random Access Memories. Clad in futuristic tuxedo suits, Daft Punk's look was not quite their idea, as the fashion-forward outfits were created by Hedi Slimane of Saint Laurent fashion label. Part of the label's Music Project series, the flashy evening wear is officially known as "Le Smoking tuxedo suit" and were featured in SNL promo ads for "Get Lucky." Slimane and Daft Punk actually collaborated before, as the musical duo created a 15-minute set list for the designer's debut runway show in 2012.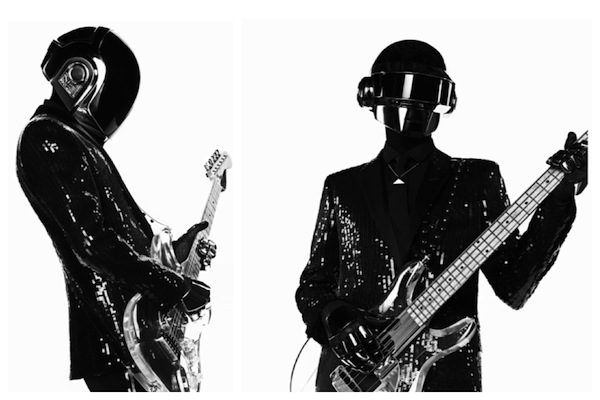 Daft Punk Doesn't Like Playing Live Shows
Despite their being tons of money in the world of live ED-performances, Daft Punk shies away from doing live shows or full-blown tours, mainly because the duo just wants to do their own thing. In a 2013 WSJ interview, Daft Punk explained how they aren't in it for the money, and so the incentive to play live shows just isn't there, or as Bengalter put it "we're not sensitive to any kind of pressure, because the most valuable thing we have is our own freedom and creative dreams."