7 Interesting Facts About Layne Staley
Sally Thomas
Misc
4 minute read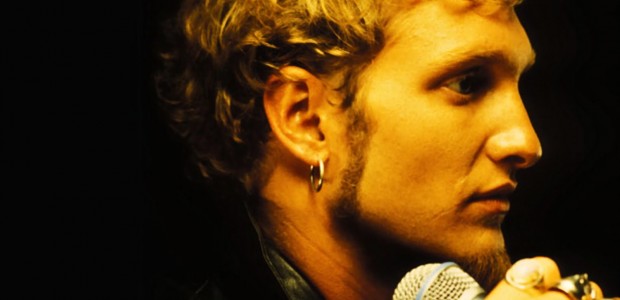 Layne Staley was Alice In Chains' original frontman and the genius behind some of their biggest hits like Rooster, Man in the Box and Would? You probably already knew that but here are seven interesting facts you may not have known about the late Layne Staley.
1) Layne Staley's Drug Use Stems from His Parent's divorce
Layne Staley was deeply affected by his parents' divorce when he was seven years old. He described it as his childhood becoming a 'nightmare.' His father became a heavy drug user and vanished from his life altogether. It was these experiences that Staley suggested may have been the cause of his own drug abuse later in his life.
2) Alice in Chains was originally a glam speed metal band
Layne Staley began showing an interest in music when he was just 12 years old. In his teens, he was playing with small time glam bands, and wondering if he was cut out for vocals. It was not until 1985 when he met Johnny Bacolas and James Bergstrom that Sleze was created--his first band. A year later, with the addition of Nick Pollack, Alice N Chains was formed, with their own brand of 'glam rock and speed metal.' After several splits and reformations, the final lineup was established in 1987. The band was name was changed to Alice In Chains and consisted of Layne Staley, Jerry Cantrell, Sean Kinney, and Mike Starr.
3) Alice in Chains band members refused to tour For Jar of Flies
Their second album, Jar of Flies, was released in 1994 but Layne's addictions made it impossible for them to tour. He entered a drug abuse treatment program, but his physical condition was increasingly serious. Numerous illnesses and injuries to his body were causing terrible pain and sickness.
4) Layne was part of the super group known as Mad Season
Whilst in rehab, Layne began working and colluding with some other Seattle based musicians, including Pearl Jam's Mike McCready and Screaming Trees' Barrett Martin. Their ensemble began life as The Gacy Bunch but soon changed their name to Mad Season. They released an album in 1995 and had minor success on alternative radio.
5) Layne would sometimes spend weeks without contacting anyone
As Layne's addictions became more ingrained, he'd disappear for weeks without anyone hearing from him. Rumours persisted amongst fans that Staley was in a bad way, and despite a brief reformation and tour in 1995, things were falling apart, and Staley could no longer hide his condition. The death of his ex-fiancée, Demri Lara Parrott, from a drug-related infection pushed him further into depression. Staley's final performance with Alice In Chains was in 1996.
By 2002, Staley was becoming harder and harder to reach. Preoccupied with his physical ill-health – sickness, vomiting, pain, and liver failure, he hid away in his Seattle condo for weeks on end, refusing to answer the phone or the door. It was not unusual for him to be out of touch for weeks and everyone despaired of saving him from the path he was on. He spent his last days alone, playing computer games, watching TV, and sleeping. In an interview with Rolling Stone Magazine in 1996, he commented:
"Drugs worked for me for years, and now they're turning against me, now I'm walking through hell."
6) Layne Staley died on the Same day as Kurt Cobain; Mark Starr Felt the Guilt
Layne Staley was found dead at his apartment on April 19, 2002. Alerted by his accountant that Staley had not withdrawn money from his account for a fortnight, his mother Nancy, her husband, and the police broke down the door to find his body. It is believed that he had died two weeks prior to this date on April 5th--exactly 8 years after Kurt Cobain. The last person to see him alive was Mark Starr, his best friend and a member of his band, who never got over the death. He failed to call 911 on this last meeting, although he saw how sick Staley was. They argued about it, Starr wanting him to take medical help, and Staley refusing. Starr left, and Staley died later that day. The guilt about this event could well have led to Starr's death nine years later, after his own battles with addiction and alcohol. Despite being forgiven publicly by his mother, the guilt never left him.
7) The Layne Staley Memorial Fund exists in his honor
After his death, Staley's mother, Nancy McCallum, formed the Layne Staley Fund, a charity she set up with the support of Jamie Richards, a drug and alcohol counsellor within the Seattle area. Set up in 2002 and closed in 2010, the fund helped many Seattle users through their own serious drug problems, and raised money by holding memorial concerts on the eve of Staley's birthday, August 21st. The memorial concerts were hugely popular, and saw musicians and friends coming together in musical tribute to Staley's life. They have featured Alice in Chains band mates, such as Nick Pollock and Johnny Bacolas, and more recently Shawn Smith, My Sister's Machine, Villains Of Yesterday and Gunn & The Damage Done, All Hail The Crown. Despite the closure of the Layne Staley Memorial Fund, fans still use the site as a tribute to him and his life in music. Also remembered there is Mike Starr.