Best Patriotic Songs That Are Actually Anti-American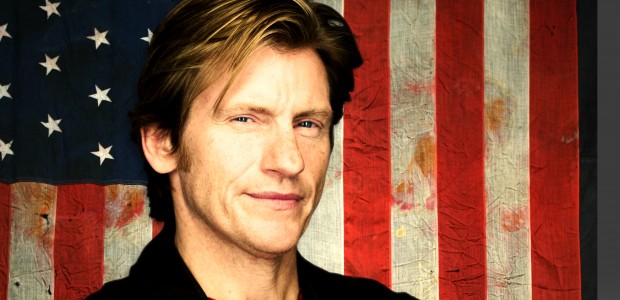 Happy Independence day America. By now, you've probably got your grub, your beer and your fireworks all ready to go. The only thing left is a kickass playlist to help with the fourth of July celebrations. Normally, this is where UpVenue jumps in with music and playlist recommendations however, we'll do things a little bit different this time around. Would you play a breakup song at a wedding? Of course not. Then why would anyone play an anti-american, anti-patriotic song during Independence day. You may think that the follow tracks are great american anthems but if you play attention to the lyrics, these are actually anti-american anti-establishment songs. Here are the best non-patriotic songs about America.
6

Pink Houses - John Mellencamp
While not anti-american per say, Pink Houses is John Mellencamp's way of telling us that the American dream is not working.
Most Non-Patriotic Lyric:
'Cause they told me, when I was younger
Sayin' "Boy, you're gonna be president"
But just like everything else, those old crazy dreams
5

Americana - Offspring
Their album is named American, the song also bears the same name, you'd think Offspring's song would be patriotic right? Not exactly.
Most Non-Patriotic Lyric:
My rights are denied by those least qualified
Trading profit for pride but it's okay
Everything's backwards in americana my way
4

We Want Our America Back - Jill Sobule
Oddly enough, this one was played at Bernie Sanders rallies. The song is not only anti-american but it's also quite racist
Most Non-Patriotic Lyric:
Before the gays had the agenda
Before the slaves were free
Before that man from Kenya
Took the presidency
3

Fortunate Son - Creedence Clearwater Revival
At first glance, Fortunate Son seems pretty harmless but when you put the lyrics into context, you can see how it's about anti-war; More specifically, about the fortunate sons, the ones who didn't get drafted during the Vietnam war (when the song was written)
Most Non-Patriotic Lyric:
But when the taxman comes to the door
Lord, the house looks like a rummage sale, yeah
2

American Woman - The Who
Whether or not American Woman is actually anti-American will forever be disputed. The band claims it's not but when invited to the White House, Pat Nixon asked the band not to play the song due to its negative American connotations.
Non-Patriotic Lyric:
I don't need your war machines
I don't need your ghetto scenes
1

Born in the USA - Bruce Springsteen
Wait what? No not Bruce too! When you think of Bruce Springsteen, you probably think of America. They're synonymous at this point. However, his staple Born In The USA is actually antithetical to patrionism.
Most Non-Patriotic Lyric:
Got in a little hometown jam
So they put a rifle in my hand
Sent me off to a foreign land
To go and kill the yellow man