Cradle Of Filth Montreal Concert Review
Sheila
Misc
2 minute read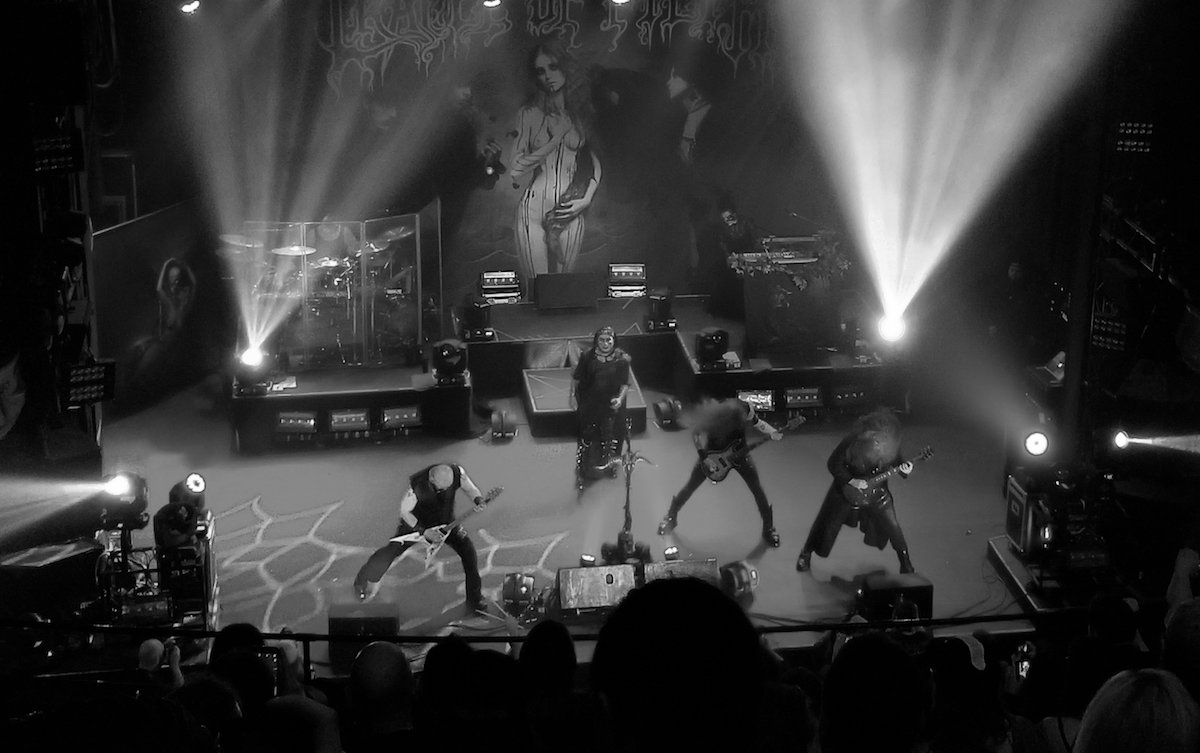 Coming out to chants of "cradle!, cradle!", the band took to the stage one by one where they were welcomed loudly by Montreal's metal heads. Starting off with tracks off of Nymphetamine, Gilded Cunt kicked things off followed by Nemesis.
Giving the fans a taste of their latest material, Heartbreak and Seance — the first single off of their most recent release Cryptoriana: The Seductiveness of Decay — was up next.
Throughout the night, frontman Dani Filth took the time to roam freely on stage while occasionally perching himself atop the risers towards the rear of the stage alongside drummer Martin Marthus Škaroupka, and Canada's own, Lindsay Schoolcraft on keys. This meant that bassist Daniel Firth, and guitarists Richard Shaw, and Marek 'Ashok' Šmerda had plenty of space to entertain the crowd both with their playing abilities, and with their hair spinning— save Marek, who was rocking the bald look.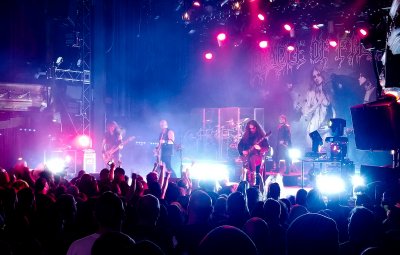 Keyboardist Lindsay Schoolcraft's hauntingly beautiful vocals created an excellent balance to Filth's growls and squeals although at times, it was difficult to hear her. With a set that lasted almost an hour and a half, one has to wonder how Filth is able to maintain that power for the whole show.
Bathory Aria, Wester Vespertine, and Dusk and Her Embrace followed. Before playing another new track, Filth took the time give shoutouts to some of the great Canadian Metal acts much to the delight of the crowd. The band also recently paid tribute to Canadian legends Annihilator by releasing a cover off 'Alison Hell' as a bonus track on their latest release. You Will Know the Lion by His Claw, closed out the first half of their set.
Returning to the stage after a short break, The Promise of Fever, Saffron's Curse, Nymphetamine, and Honey and Sulphur were up next. While the circle pit did at times slow down, their final song, Her Ghost in the Fog opened it back up again.

If circle pits are your thing, don't forgot to check out Heavy Montreal this year taking place at Parc Jean Drapeau July July 27th and 28th. For tickets, visit their website, and don't forget to visit our friends at Evenko for other concert info and tickets.