Orville Peck Montreal Concert Photos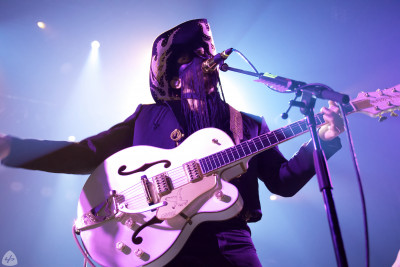 While searching for parking spot near the Corona Theatre in Montreal, I couldn't help but notice the abundance of people wearing cowboy hats, and boots, wandering around Rue Notre Dame. Why you ask? Well, Orville Peck was in town.
The mysterious musician is out on tour in support of their album, Bronco, which was released earlier this year.
Enjoy some of our photos from the show below, and for more info about Orville Peck, check out their official sites
OFFICIAL // INSTAGRAM // TWITTER // FACEBOOK
If you didn't quite get your country fix, don't forget about Lasso Montreal which takes place at Parc Jean Drapeau later this month. For ticket info, visit our friends at Evenko.