5 Worst Super Bowl Halftime Music Blunders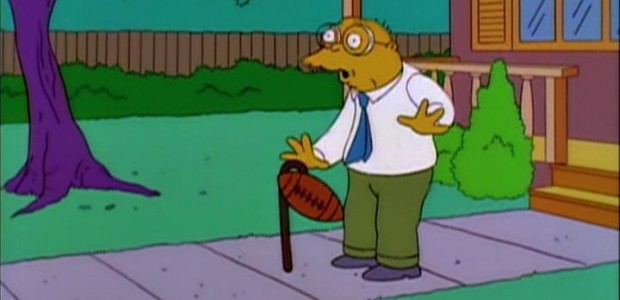 Every year during the Super Bowl, we're treated with a very elaborate half time show. These shows usually consist of major music acts of current or past decades performing live. There's an element of grandeur associated to them. Unfortunately for the Super Bowl event organizers, these half time shows don't always go without a hitch. Here are the five most embarrassing half time events that have transpired over the past few years.
5

Kid Rock's US Poncho

The self-proclaimed American Badass sure lived up to the "ass" part in Super Bowl XXXVIII. In an effort to showcase how patriotic he really is, Kid Rock slit up an American flag, wore it as a poncho and later threw it into the crowd. In case you're unaware, this is actually an act of flag defacement. The Veterans of Foreign Wars hastily filed a lawsuit against CBS as a result.

Blunder: Defacement of the US flag at the Super Bowl.
4

Paula Abdul Straight Up Sucked

Week after week, Paula Abdul is on American Idol trying to find ways to not break contestants' feelings by pointing out their one redeeming quality, even if it's material one. As a judge on the show, she's supposed to be honest and help mentor the contestants by showing them areas where they can improve. When she unveiled that she will be performing at last year's Super Bowl after over a decade of being in hiatus, you begin to expect something half decent. Calling the performance a catastrophe would be an understatement. If you're going to lip sync through the Super Bowl, at least make it look like you're trying. I can just imagine the look on the faces of those who got rejected from Idol; I'd think it's the same face you'd get if you found out your music teacher is deaf.

Blunder: American Idol judge lip syncs her way through the Super Bowl.
3

In Living Color Steals Gloria's Thunder

When you think of "Super Bowl halftime show", you imagine some extravagant show with lots of prestigious talent. In 1992, that talent came in the form of Gloria Estefan and some figure skaters. Well I'm sold! I'm not sure who thought this was a good idea but it didn't fare well with the audience. In fact, over 20 million viewers switched channels to watch a then unpopular Jim Carrey do what he does best on In Living Color. The two Olympic skating champions didn't even perform the Iron Lotus, what a jip.

Blunder: Gloria Estafan caused many fans to tune in to see Jim Carrey who was relatively unknown back in 1992.

We interrupt this Gloria Estefan video to bring you a "In Living Color" skit.
2

Prince's Cover Up

Prince's performance at Super Bowl XLI was actually really good. That isn't to say that his gig wasn't without controversy. Two main conspiracies surrounded Prince at the big game. Firstly his guitar, which sported the Prince symbol, looked like a hung penis when viewed behind the curtain ala "Austin Powers: The Spy Who Shagged me". The second comes from one of the songs he performed. In 2003, the Foo Fighters recorded a cover of Prince's Darling Nikki and put it on the B-Side of the single "Have It All". The song got some decent air time on the radio. Prince went on a tangent against the Foo Fighters for doing the cover and claimed that it is a sign of lack of originality. Which song did Prince perform at Super Bowl XLI? A cover of Foo Fighters' "Best Of You".
Blunder: The phallic guitar or the cover hypocrisy? Take your pick.
1

Janet Jackson's Nipple Fiasco

This one goes without saying but what fun would that be? In the concluding moment of their "Rock Your Body" duet, Justin Timberlake ripped off a part of Janet Jackson's top exposing Janet's right breast which was covered with a star shaped ring. Oh how furious the soccer moms got when they saw this one. A hefty lawsuit was filed. Following the incident, Janet Jackson's career fumbled while Timberlake continued being a massive success.

Blunder: Coining the term "wardrobe malfunction" is Janet's career highlight.