Lil Wayne jailbound, Them Crooked Album and more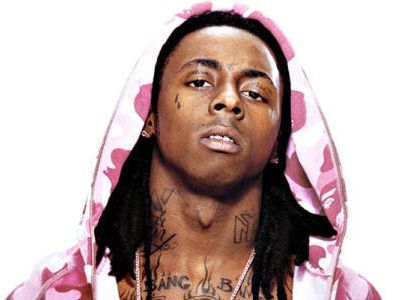 There's been a lot of music news today and instead of creating a bunch of news tweets or articles, we figured a music news roundup was in order.

In 2007, Lil Wayne was busted for smoking marijuana with an another man near his tour bus (rap cliche #39). The police officers also discovered a gun on his person (rap cliche #112). Two years and over 200 mix tape leaks later, Lil Wayne has pleaded guilty and is now facing up to a year of jail time.  No sentence date has been set yet. This is a tough break for the rapper whose rock album debut, Rebirth, is scheduled to be released in December. On the bright side, he should be safe from joining the 27 club while behind bars.

David Grohl, who has recently formed supergroup extraordinaire Them Crooked Vultures has finally, officially, announced a debut album which will be titled -- wait for it -- Them Crooked Vultures. The album will see David Grohl behind a drum kit while Led Zeppelin Legend, John Paul Jones plays bass and Josh Homme strums away on his guitar and sings. The album, scheduled to be released on November 17, will certainly kick all sorts of ass if the track list is any indication. How can it suck when it contains songs with names like: Warsaw or the First Breath You Take After You Give Up, Caligulove and No One Loves Me & Neither Do I?

Speaking of album releases and supergroups, did you read our last news tweet? Rock goddess and The Dead Weather lead vocalist, Alison Mosshart, has informed the world that the band will be releasing album numero dos next year. Half of it is already done and is apparently amazing (at least I like to assume it is). It comes as no surprise that the band is already working on new material; it's been a whole two months since Jack White has released anything -- well besides his White Stripes movie.

Trent Reznor officially killed off the Nine Inch Nails a couple of months ago. As expected, Trent is back at it (sort of) as he's reworked the track Zero-Sum for an upcoming promo for the television show Fringe. He's taken an extra step in expressing his nerdom by mimicking a "glyph" from the series in the song when you view its sound waves digitally. So when are we going to see the next official NIN album Trent?

That's it for now. Stay out of trouble and don't stick any of these in your ears as you blast your music in the bus.