Seven Musicians Who Have Switched Genres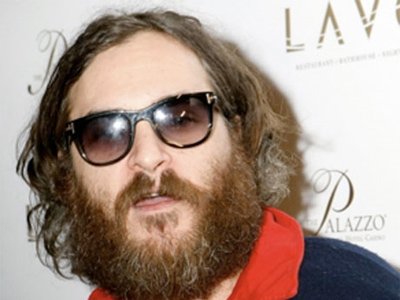 Some musicians take comfort in doing what they do best and won't change their formula much over the years. Others will take a more drastic approach and switch to an entirely new genre as their careers progress. We've decided to take a look at seven of the biggest and unexpected switches in the music industry.
7) Vanilla Ice
Vanilla Ice was a rapper in the early 90s who became popular after ripping off lyrics and music samples from other bands and claiming them as his own. The final, remastered, product was a song known as Ice Ice Baby which made Vanilla Ice a one-hit wonder. Not too long after, his career took a dive when he released "Ninja Rap" for some movie about some little green ninja animals.
Editor's Note: We'll leave the embarrassing details of his awful movie, Cool As Ice, for another time.
A few years later, Vanilla Ice returned to the music scene, only this time he was angry.. and sported dreadlocks. His return was as successful as any one of his songs that don't have the word "ice" in them. In 2009, he released a video apologizing for making us listen to all his crap over the past years.
Genre Changes: Rap, Hardcore Hip Hop
Since YouTube isn't allowing us to embed Ice Ice Baby, here's Ninja Rap from the Teenage Mutant Ninja Turtles 2 movie.
Before: Ninja Rap (rap)
After: Hit Em Hard (Hardcore Hip Hop)
6) Beastie Boys
The Beastie Boys started things up as a punk band in 1979 but three years later, they switched over to hip hop when they signed a deal with Def Jam. Unlike most of the other bands in this article, the Beastie Boys actually benefited from the change as their popularity grew immensely in the 80s. They've been busting out the rhymes all this time and they can't, won't and don't stop.
Genre Change: Punk, Hip Hop

Before: Holy Snap Punk (punk)
After: Fight For Your Right (hip hop)
5) Lil Wayne
We've covered Lil Wayne's switch to Rock a few times in the past couple of months but we'll repeat ourselves again for those of you who haven't read our previous articles (shame on you!). Lil Wayne, the most successful hip hop artist of 2008, decided that he would switch things up for his next album, Rebirth, and rock it out instead. To be frank, we're not very fond of his change though it's largely due to his (live) guitar skills which are reminiscent to the sound of a cat drowning. Enjoy his hip hop hit, Lollipop and his new rock song, (not live, thank god) Prom Queen.
Genre Changes: Hip Hop, Rock
Before: Lollipop (hip hop)
After: Prom Queen (rock)
4) David Grohl
Dave Grohl first gained popularity in the early 90s when he joined a little Seattle-based grunge band known as Nirvana. He brought with him a louder, heavier sound that the band was missing in their first album, Bleach. Nirvana quickly became one of the biggest bands of the early 90s until the unfortunate death of Kurt Cobain.  When forming the Foo Fighters, David not only switched genres from grunge to rock (okay this is a thin line we agree), but he also switched instruments. He was no longer a drummer but rather the lead singer and guitarist. It doesn't end there for Dave as he has helped many other bands (Queens of the Stone Age, Nine Inch Nails, Tenacious D, The Prodigy to name a few) in a multitude of genres. We've posted clips of Nirvana, Foo Fighters, his collaborative band Probot and his recent work in Prodigy.
Genre Changes: Grunge, Rock, Heavy Metal (Probot), Electronic (Prodigy)
Before: Nirvana - Aneurysm (drums)
After: Foo Fighters - Come Alive (guitar and vocals)
After Again: Probot - Shake Your Blood (drums)
More Recently: Prodigy - Invaders Must Die (drums)
3) Chris Cornell
Chris Cornell's claim to fame was with the grunge rock band, Soundgarden. While they formed in 1984, Soundgarden didn't achieve mainstream success until a decade later when Superunknown was released. In 2001, Chris became the lead singer of Audioslave up until 2007 when he decided to go solo again. In 2009, to the dismay of many of his long time fans, Chris teamed up with Timbaland and released the pop album Scream which is a radically departure from his guitar rift heavy music that he used to play. We've decided to show the shift with an oldie (Spoonman), something from Audioslave (Cochise) and his new song (Scream).

Genre Changes: Grunge, Rock, Pop
Before: Soundgarden - Spoonman (rock)
A Bit Later: Audioslave - Cochise (rock)
After: Chris Cornell - Scream (pop)
2) Everlast
Erik Schrody, better known as Everlast, achieved mainstream success in 1992 with the release of House of Pain's Jump Around. They were an Irish inspired American hip-hop band, which had a pretty strong following. They disbanded in 1996 and Erik began to sing the blues, literally. Following his recovery from a heart attack, the hip hop MC resurfaced in the music industry in 1998 only this time, he was sporting a guitar and was singing a completely different tune. It only makes sense to include his two big hits, Jump Around and What it's Like.
Genre Changes: Hip Hop, Blues
Before: House Of Pain - Jump Aroud (Hip Hop)
After: Everlast - What It's Like
1) Joaquin Phoenix
Not too long ago, Joaquin Phoenix was a well known and respected actor. His music career began when he was casted to play Johnny Cash in the film Walk the Line. When Joaquin learned that he won the part, he bought a guitar and began learning how to play. He performed every single song in the movie's soundtrack, and he was surprisingly good; He even won a Grammy Award for his efforts. In February of 2009, during an interview with David Letterman, a silent Joaquin informed the world that he is now a hip hop artist and is certifiably insane.
Genre Changes: Actor(?) Country Singer(?) Weirdo.
Before: Walk The Line (Country / Actor)
After: We hope this is a bad April Fools joke (but it isn't)