Avril Lavigne's New Album Is Ready
Sheila
Misc
2 minute read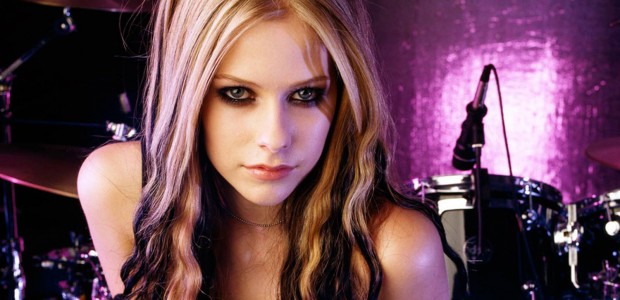 It has been three years since Avril Lavigne released her last album, "The Best Damn Thing" and it looks like she's finally ready to release something new. Actually, she's been ready for about a year.

Avril took to her website today to post an update to her fans:

Hey Everyone!

How's it going??  So… I just wanted to fill you guys in…I'm done with my 4th  record!!! Well, actually I have been done for a year… and now my record company have finally decided to release it.  OMG..How nice! Thanks guys.

I have been dying to get back out on the road and do what I love the most… PLAY MUSIC.  I know you guys have been waiting for a long time…..and so have I, but not by choice.   I have been sitting with this record for a year now.  It's really special to me.  I have produced a couple tracks alone for the first time, written solo, with friends, I have pushed myself and I feel proud.

In saying all that, this has been a really difficult record for me to create and to release.  Not only is this the most meaningful and special record I have written, it is sincere, honest and close to my heart.   But for the first time I experienced a bunch of bureaucratic BS. People do their best work when they are doing what they want, love and is natural for them, not when you are forcing them to be something that they are not.

From the beginning of my career my message has always been to be yourself and stand up for what you believe in.  Follow your heart.

My first single off this record is called: "What The Hell".  This song is the least personal song to me off this album. It's a fun and funny anthem.  It has a broad message about personal freedom.  It is the most pop track on the record.

I am shooting the video in 2 weeks and it will be out in January.  I have been extremely busy designing Abbey Dawn and taking the line internationally for the first time, establishing "The Avril Lavigne Foundation" and focusing on my personal happiness and health.  Balance!

Love you guys!

xo Avril


We can't help but wonder why the record company would delay the release of her album for so long, was it contract negotiations; issues with licensing; were the songs just not up to par; or something else? We'll all be able to judge the songs for ourselves once the record is released, till then, check out the song that started it all for Avril, Complicated.
Avril Lavigne - Complicated