Are The Queens of Dogtown a real band?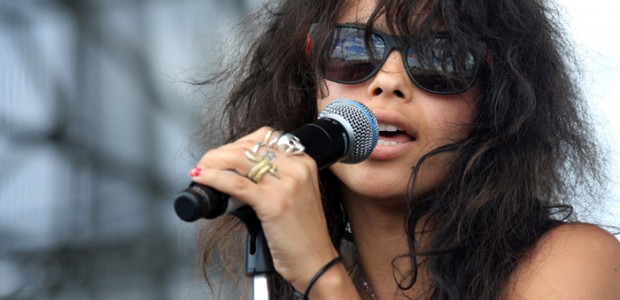 During the fourth season on Showtime's Dramedy, Californication, Hank's daughter, Becca, joins the girl grunge band Queens Of Dogtown. In the fifth episode, they played their first gig and covered Alice In Chains' Would?. The cover was remarkably good which begs the question, are the Queens of Dogtown a real band or not?

As mentioned on the show, the band has a MySpace page, which can be found here. The page also contains a few songs (presumably from upcoming episodes) and a video interview with the producers who discovered the girls. Despite Showtime's best efforts at making the group appear real, they unfortunately aren't. They're a made-for-TV band as one would expect, however, there is a bit of a twist.

The lead singer, Pearl, does have a bit of music in her in the real world. Her name is Zoë and she fronts the New York / Philadelphia band Elevator Fight. Her dad is also a musician too -- he goes by the name Lenny Kravitz. That's right, Pearl, a.k.a Zoë Kravitz is the pretty face who screams her lungs out for Queens of Dogtown. Her real band, Elevator Fight, is nothing like her Californication group.
Make sure to check out Queens of Dogtown's cover of Plush by Stone Temple Pilots.
Queens Of Dogtown - Would?
Behind The Scenes - Queens of Dogtown
Elevator Fight - Little Ghost