Pearl Jam Is Announced as 2011 Planet Defenders on Earth Day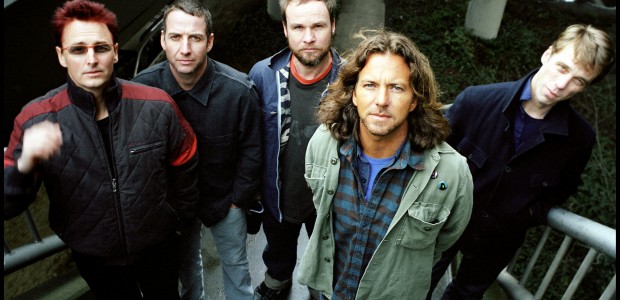 Yesterday, on Earth Day, Rock The Earth announced this year's "Planet Defenders"--individuals or groups who fight to protect the environment. The honor was awarded to one artist, one community leader, and one grassroots activist. The artist: Pearl Jam.
Pearl Jam is no stranger to environmental activism. Frontman Eddie Vedder has been involved in a variety of fundraisers and environmental groups, including Jack Johnson's Kokua Hawaii Foundation. As a band, they have been involved in fundraising, as well as efforts to decrease their own carbon emissions. Rock The Earth went into detail about their work:
"Guitarist Stone Gossard has been active in environmental pursuits, and has been an advocate of Pearl Jam's carbon neutral policy, offsetting the band's environmental impact."
Gossard has rallied the band to help advance clean, renewable energy; to donate funds towards innovative work in climate change; and to ultimately become 0% net emissions for all tours and band businesses. In 2010, the band even donated $210,000 towards planting trees in Puget Sound, Washington, to offset their 2009 Backspacer Tour.
The members of Pearl Jam have not only made a difference in music over the past 20 years--they're working on changing the world. The distinction, "2011 Planet Defenders," is well deserved.