Simple Plan Premiere New Song, Jet Lag
Sheila
Misc
1 minute read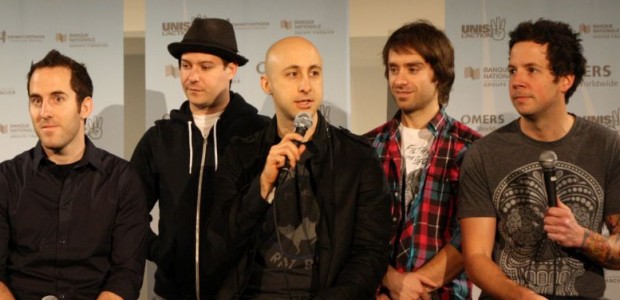 Canadian rockers Simple Plan, have just premiered their song Jet Lag which is currently streaming on their website. To listen, all you have to do is login at SimplePlan.com to get access to the stream. Two versions of the song featured on the site; one in english featuring british songstress, Natasha Bedingfield, and one in english and french featuring Marie-Mai.
Check out the video below to see the guys introduce the world premiere of their song, Jet Lag.
You can catch Simple Plan on tour this year as they head to Europe in June and in North America as they join the Warped Tour 2011.