The Vans Warped Tour presents 5th Annual Punk Rock Classic
Sheila
Misc
1 minute read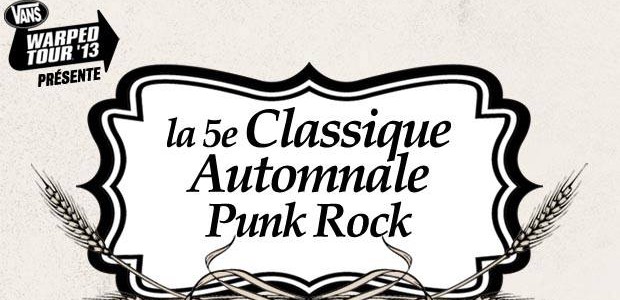 When The Vans Warped Tour announced its schedule for 2013, one notable city was left off its list - Montreal. Organizers reassured punk rock fans in our city that they had something in the works for them to make up for the lack of a show, and now we know what it is.
Yesterday, The Vans Warped Tour, Evenko, and Greenland Productions announced the Harvest Invitational Punk Rock Classic 5 in Montreal. The event takes place at the Sun Life Financial Olympic Park on Saturday September 7, 2013 with tickets going on sale this Friday at noon.
Doors open at 1pm and the show starts at 2pm with Face to Face, Pennywise, Alkaline Trio, Bane, Dig it Up, Miracles, The Bcasa, and The Nils all set to perform. For ticket information, visit our friends at Evenko.
Alkaline Trio - The Temptation Of St. Anthony