Simple Plan Saint-Jean-sur-Richelieu Concert Review
Sheila
Misc
2 minute read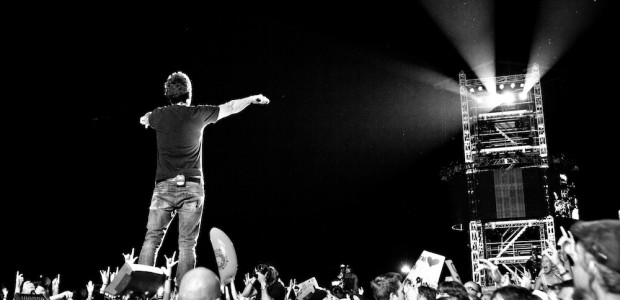 Upon arrival to the festival site in Saint-Jean-sur-Richelieu early in the day, there was already a group of fans waiting in front of the stage for Simple Plan. Even though they still had an 8-hour wait in front of them, this by no means meant that they were lacking in energy when the boys finally hit the stage.
We arrived early in the day so that we could interview guitarist Sébastien Lefebvre, so check back in a few days to see our entire interview.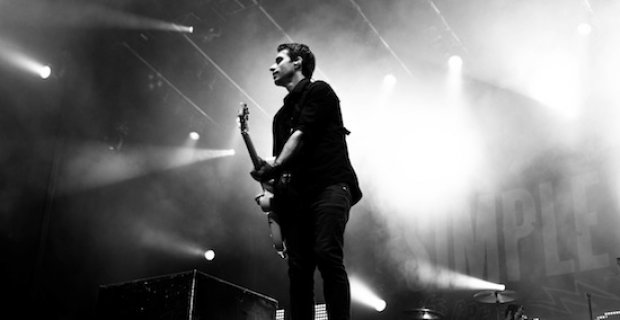 After what looked like 100 hot air balloons being released into the sky, and after the sun went down, Simple Plan hit the stage. Kicking things off with Shut Up, Can't Keep My Eyes Off Of You, and Jump, they set the energy level to high from the get go. A little later on in the set when the first few notes of Astronauts rang out, fans took out their cellphones, thus creating a blanket of stars over the crowd.
For those that were there early enough to hear the soundcheck, it was no surprise that they brought out Marie Mai for Jet Lag. What did come as a surprise was that Simple Plan has never actually performed their hit song with Natasha Bedingfield who is featured on their English release of that single; more about that little fact can be heard in our video interview, which will be posted in a few days.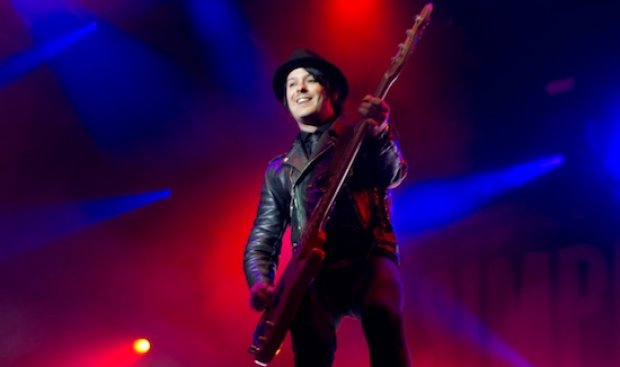 One nice thing that the guys did was they took the time out to read the signs that fans were holding up; frontman Pierre Bouvier seems most amused by the one that requested that he take off his shirt. Unfortunately for most of the girls in the crowd, he didn't comply.
Towards the end of their set, they did a cover medley which included Moves Like Jagger by Maroon 5, Dynamite by Taio Cruz and a nice rock version of LMFAO's Sexy And I Know It that somehow made that song somewhat bearable. During the performance of their latest single, Summer Paradise, which followed the medley, beach balls were released into the crowd to add to the already summery song.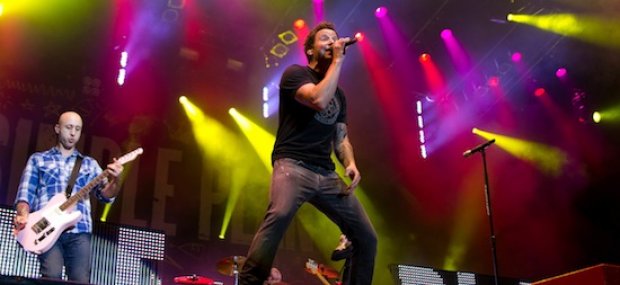 Their 20-song set was capped off nicely by a solo acoustic performance of Crazy by Pierre Bouvier, followed by a band version of Perfect. As mentioned earlier, we did get a chance to interview Seb from Simple Plan, so feel free to subscribe to our YouTube channel, so you'll know when it's available. If you'd like to see all of our photos from this show, click here.