Simple Plan Video Interview
Sheila
Misc
2 minute read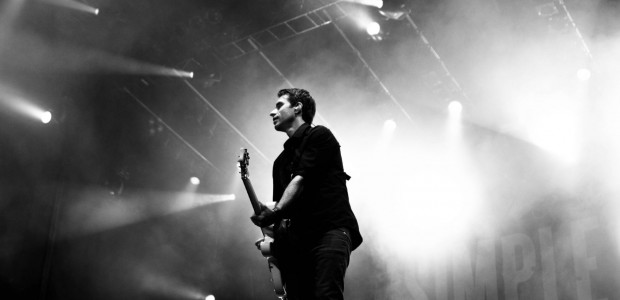 This year at the Saint-Jean-sur-Richelieu Balloon Festival, we had the chance to chat with Simple Plan guitarist Sébastien Lefebvre. Before heading out on tour to Mexico and South America in October, the guys are doing a bit of relaxing while playing the occasional show on weekends. We had a bit of fun with Seb talking about how his band would do at the Olympics and what kind of balloon he would design for a balloon festival. We also talked business; he told us about tour plans, the upcoming Simple Plan book, and more.
The full interview can be found below along with a couple of highlights from our chat.
If Simple Plan took part in the Olympics, what sport would you guys excel at?
Aww man, I don't think we'd do good at any sport. I don't do much sport, Jeff doesn't either. I mean, not swimming, not running, it wouldn't be soccer either, like they're all extremely good. Maybe like synchronized swimming, maybe? Women's synchronized swimming? There's no men's synchronized swimming, right? So there you go, we'd excel at that. We'd be the only team, so we'd win gold, silver, and bronze automatically. Bam!
You guys often bring out a guest singer during Jet Lag, so if you could bring anyone on stage for that song, who would it be?
Well, funny enough, we've never done it with Natasha Bedingfield live, so that would be a treat to do it with her live. It would be awesome. Obviously doing it with Marie-Mai is great. I'd love to do a duet with Pink, not necessarily that song, but work on something new with her, that would be great.
Enjoy the full video interview, and while you're at it, don't forget to subscribe to our YouTube channel for more exclusive interviews. Also check out our photo gallery from Simple Plan's performance at the Saint-Jean-sur-Richelieu Balloon festival.