Staind Release Tracklist And Cover Art For Self Titled Album
Sheila
Misc
1 minute read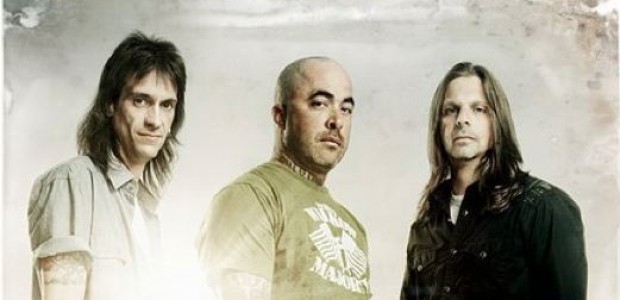 The tracklist and cover art for Staind's upcoming self titled release have been revealed. Due out September 13, 2011, the album includes the song The Bottom which was featured on the Transformers: Dark of the Moon soundtrack. It is also the last album that drummer Jon Wysocki worked on before leaving the band.
Check out the cover art and tracklist below:
Staind Tracklist
01. Not Again
02. Eyes Wide Open
03. Failing
04. Wannabe
05. Throw It All Away
06. Now
07. The Bottom
08. Take a Breath
09. Paper Wings
10. Something To Remind You
Pre-orders for the album are available through their website; packages range from $15.00 for just the CD to a $750 bundle which includes an autographed PRS guitar signed by the band, the deluxe CD/DVD, a poster, t-shirt, a 1 year membership to their fanclub and access to a full album stream a week prior to its release.
Check out Staind's first single Not Again below along with another song from the album, Eyes Wide Open.
Staind - Eyes Wide Open + Not Again