Foo Fighters Perform To Picketers In Kansas
Sheila
Misc
1 minute read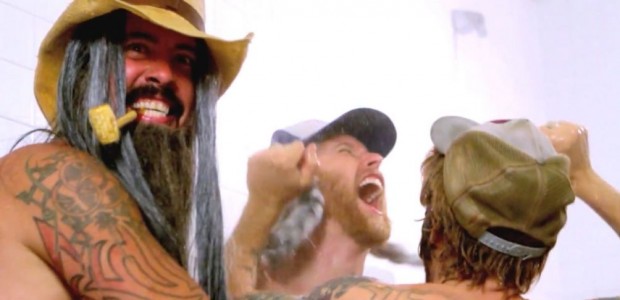 In case you didn't already know, Foo Fighters are awesome. A few weeks ago we reported that the Westboro Baptist Church was planning on picketing outside of a Foo Fighters show in Kansas City because the WBC got their panties in a twist after Foo Fighters released this tour promo video.
Dressed up in their Hot Buns trucker attire, Foo Fighters rolled up in a flat bed to perform outside of the venue in front of the picketers. The song they performed was the background music featured in the Hot Buns video; some of lyrical highlights included:
Rubbin' and a lovin' and a scrubbin' and a truckin'
Maybe if we're lucky just a little bear huggin'
Know what I mean, Keep it clean
Mid song, Dave Grohl addressed the crowd saying, "I don't care if you're black or white or purple or green. Whether you're Pennsylvanian or Transylvanian, Lady Gaga or Lady Antebellum, it takes all kinds. Men lovin' women and women lovin' men, and men lovin' men and women lovin' women, you all know we like to watch that. What I'd like to say is God bless America ya'll".
Check out a video of their performance below