Listen to Arcade Fire's new song: Abraham's Daughter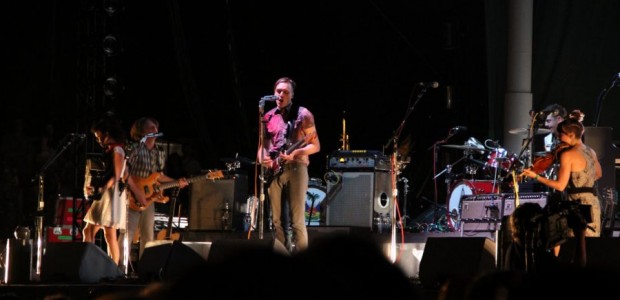 Fresh off the fantasy film The Hunger Games' soundtrack comes a new song from Arcade Fire: Abraham's Daughter. The song will be heard during the movie's closing credits.
Speaking with Entertainment Weekly, frontman Win Butler explained the track:
Our whole approach was to get into the world and try to create something that serves the story and the film. There's something in the story of Abraham and Isaac that I think resonates with the themes in the film, like sacrificing children. So we made a weird, alternate-universe version of that.
If you've been hungry for more from Arcade Fire since their award show sweep last year, don't worry there's plenty more coming from the Montreal-based band. The Hunger Games will also have an additional track by Win Butler and Regine Chassagne. That's not all, the group will release a special remix of Sprawl II (Mountains Beyond Mountains) and Ready To Start for Record Store Day on April 21st. There is one catch though, there are only 1000 copies of the remixes being released randomly across North America on vinyl and only at, you guessed it, record stores.
Here's Abraham's Daughter by Arcade Fire. Sorry not embedding this one, the song was removed by YouTube on their official page.