Evanescence Montreal Concert Review
Sheila
Misc
3 minute read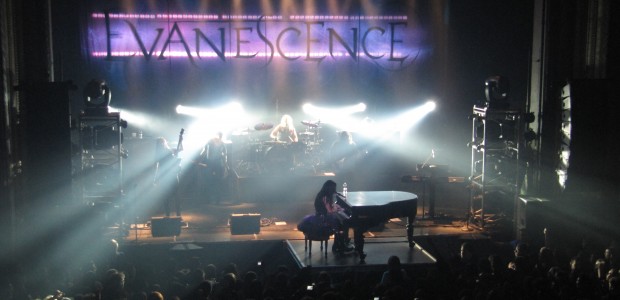 Following the release of their number one selling, self-titled third album, Evanescence hit Montreal, and they hit it hard. Opening up for this two-time Grammy Award winning band were Rival Sons and The Pretty Reckless.
Rival Sons
Taking the stage to a sold out Metropolis crowd, Rival Sons proved that they were up for the challenge of getting the crowd pumped up for Evanescence. Even though it was the band's first time in Montreal, it most definitely won't be their last. Playing songs of off their self titled EP, and their album Pressure and Time--both released this year--this Californian band left the stage with the crowd wanting more.
The Pretty Reckless
While The Pretty Reckless vocalist Taylor Momsen may be more well known for her acting, she's also garnering a lot of attention based on her vocal abilities. One can't help but notice the smokey, raw vocals that the 18 year old has. If she hadn't mentioned the fact that she was now legally allowed to drink in our province, many wouldn't have realized just how young she was.
Performing songs off of their 2010 release, Light Me Up, Taylor encouraged fans to sing along with her, which they did, especially during Nothing Left To Lose. Their singles, Miss Nothing and Just Tonight went over well with the crowd and for good measure, they played a cover of The White Stripes', Seven Nation Army. To close out their set, they played Make Me Wanna Die and Factory Girl. All in all, they were a great lead into the main act, Evanescence.
Evanescence
Even though it has been five years since Evanescence's last release, it doesn't mean that their fans have forgotten about them. The sold out Metropolis crowd made sure that the band knew this from the start by giving them a warm Montreal welcome.
Kicking things off What You Want, Evanescence took advantage of the crowd energy created by their opening bands and added to it exponentially. New songs were intertwined throughout the set with older songs making it so that fans, old, and new, had something to sing along to. Following their performance of Weight of the World, I couldn't help but overhear my neighbour express how he was blown away by the operatic high note that Amy Lee hit during the bridge; I'm sure he wasn't the only one that felt that way.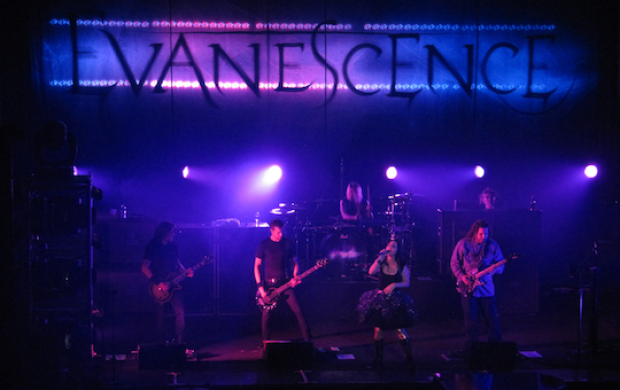 Normally, when you see a piano on stage, you expect to hear a slower song, especially with rock bands; this isn't always the case with Evanescence. While songs like Lost in Paradise and Lithium do start off a little slower than the others, once the band kicks in, the songs are taken to a whole new level. To close out their set prior to the encore, they played their hit song, Bring Me To Life sans the male vocals; this, however, did not stop the crowd from screaming them out.
Coming back to the stage to thunderous applause, the band then performed Never Go Back which was inspired by the tragic events that occurred in Japan earlier this year. To end their set, they performed Your Star and a definite crowd favourite sing-a-long song, My Immortal.
Whether she was rocking out at the front of the stage fist pumping along to the hard hitting beats of drummer, Will Hunt, or if she was sitting at her piano, one couldn't help but notice Amy Lee's smile whenever the crowd erupted at the end of the songs. While some of the band members have changed since we last saw Evanescence in Montreal, this by far, is the strongest, and tightest lineup I've ever seen. As if the drumming of Mr. Hunt wasn't powerful enough, bassist Tim McCord was able to add even more of a thump to each of the songs while guitarists, Terry Balsamo and Troy McLawhorn added a wonderful crunch, all balanced out by Lee's vocals.
While there were a few cracks in Amy's voice during their performance, this by no means took anything away from the show; if anything, it added to it by proving that she is in fact human, and that she does not need to to hide behind voice enhancers/modifiers during shows.
When you see Evanescence perform live, you really do see a live show, and one hell of a show if I do say so myself.