The Pretty Reckless Announce North American Tour
Sheila
Misc
2 minute read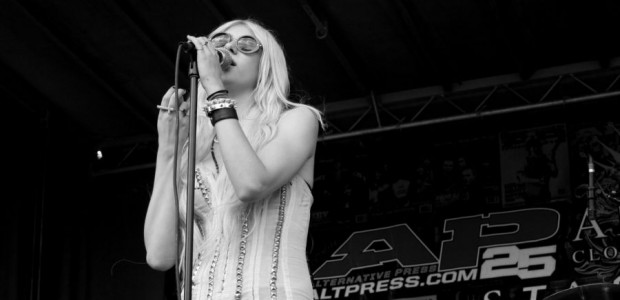 Ever since the release of their debut album Light Me Up back in 2010, The Pretty Reckless have been touring relentlessly, and today, even more dates were announced. Starting the year off by playing shows in Australia, the band will return to North America kicking things off in Tuscon, AZ on March 9, 2012. From there, they'll play shows in the US and Canada before ending in Orlando, FL on April 25, 2012. Opening up for The Pretty Reckless will be The Parlor Mob.
If you're not sure whether or not you should see The Pretty Reckless on tour, check out our review of their set when they opened up for Evanescence last October.
Tickets for most of these shows go on sale on January 27, 2012; more information can be found on The Pretty Reckless' official website and their FaceBook page. If you plan on attending any of these shows, don't forget to share your concert pictures with the world on UpVenue!
The Pretty Reckless North American Tour 2012
March 9 - Tuscon, AZ - Club Congress
March 10 - Scottsdale, AZ - Martini Ranch
March 14 - Hollywood, CA - House of Blues Sunset Strip
March 15 - San Francisco, CA - Bottom of the Hill
March 16 - Portland, OR - Hawthorne Theatre
March 17 - Seattle, WA - El Corazon
March 18 - Vancouver, BC - Rickshaw Theatre
March 20 - Calgary, AB - The Den
March 22 - Edmonton, AB - Starlight
March 23 - Saskatoon, SK - Louis
March 24 - Regina, SK - The Exchange
March 29 - Chicago, IL - Bottom Lounge
March 30 - Cleveland, OH - House of Blues
March 31 - Columbus, OH - Newport Music Hall
April 3 - Pontiac, MI - The Crofoot Ballroom
April 4 - Toronto, ON - Phoenix
April 7 - Montreal, QC - Metropolis
April 8 - South Burlington, VT - Higher Ground
April 10 - Boston, MA - Paradise Rock Club
April 12 - Philadelphia, PA - Theatre of Living Arts
April 13 - New York, NY - Irving Plaza
April 15 - Washington, DC - The Rock and Roll Hotel
April 17 - Richmond, VA - The Canal Club
April 18 - Chapel Hill, NC - Local 506
April 19 - Charlotte, NC - Visulite Theatre
April 20 - Atlanta, GA - The Masquerade
April 21 - Jacksonville, FL - Jack Rabbits
April 22 - St. Petersburg, FL - The State Theatre
April 25 - Orlando, FL - The Social
The Pretty Reckless - Make Me Wanna Die