Grohl Working on Ratt Project and new Foo Fighters Album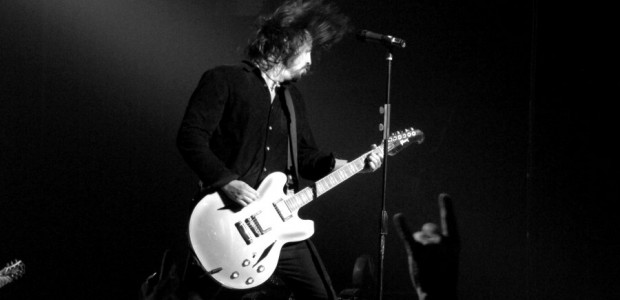 Dave Grohl is no stranger to joining and/or forming new rock bands. The guy's been in over thirty so far and that number will increase yet again. Grohl is going old school this time pairing up with Ratt's Stephen Pearcy and Warren DeMartini. Details are scarce at the moment but Grohl is expected to be behind the drums once again with Pearcy on vocals and DeMartini on lead guitar.
Pearcy has confirmed the yet-to-be-named project through his very active Twitter and Facebook accounts. The original post has since disappeared from Facebook but still resides on Twitter along with some follow up tweets.
In other Dave Grohl news, the Foo Fighters frontman has confirmed that a follow-up to last year's Wasting Light through the band's official blog:
"We're not finished yet. There are still more shows to play, more songs to write, more albums to record, for years to come. I mean if you would have told me 17 years ago that in 2012 I would be writing songs for our eighth studio album...well"