What's That Song From the MINI Coupe Commercial?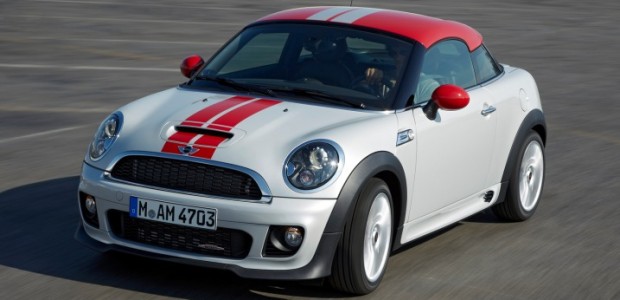 Last year, Mini had a contest asking people to use six words to describe their dream test drive. The six words winner Matthew Foster used to describe the perfect MINI Coupe test drive were: Stewardess. Salt. Flats. Paratroopers. Sushi. Falconer.
And those words pretty much describe the commercial. Matthew is driving his MINI Coupe on the Salt Flats of Utah with a gorgeous stewardess. They drive past mannequins posing at a sushi restaurant and end up with pyrotechnics and band Falconer, listening to them play the song, Herr Peder och hans syster.
For those of you who are into the band Falconer, the power metal band with a medieval sound from Mjölby, Sweden, you are in luck. They made it to mainstream U.S. television in the form of a commercial. We receive e-mails from people asking about songs in commercials all the time. What is different with the MINI Coupe commercial is that most of our e-mails regarding this ad said things like,
"OMG YOU HAVE TO PUT THE FALCONER COMMERCIAL ON YOUR SITE!"
So for all of you Falconer fans out there, there you go.
Matt Hancock also writes for a website about songs in commercials called Find That Song (https://findthatsong.net).