Our Lady Peace Talk Curve, Touring & George Chuvalo [Video]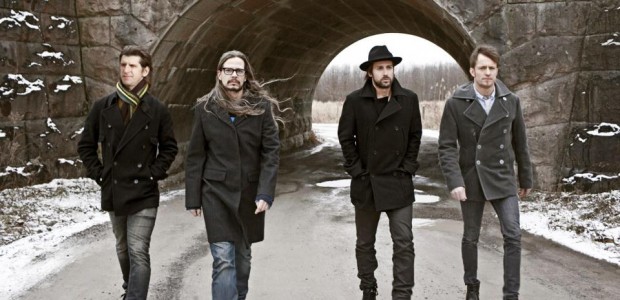 Prior to the release of their eighth studio album, Curve, Our Lady Peace were welcomed back to Montreal by a sold out crowd at the Corona Theatre. We had the pleasure of chatting with bassist Duncan Coutts before their show. We discussed the writing process of Curve, the importance of social media sites for bands, and even the possible return of the Summersault Festival.
Some of the highlights from the interview can be found below and the full video interview can be seen just after. Also, make sure to check out the Our Lady Peace concert pictures.
You're a few shows into this tour, what's the reaction been like for the new songs?
Awesome. Really, I'm kind of blown away by it so far especially because the record hasn't come out yet. So, I'm encouraged to say the least. We're doing quite a few new songs and we're pulling from more old songs.
How come you guys are playing smaller venues this time around?
It's fun. We did it years ago when we put out Clumsy; we did an underplay club tour and you know, it allowed us to become intimately acquainted with the new record, and to really sort of test it out in a small setting, and really, that's what were doing again. Its financial suicide, but it's fun and it gives the real uber fans --the people who really want to be there-- um, we're trying to put an arena show in clubs and it's really a great thing to share with great fans.
Enjoy the Our Lady Peace interview below, and while you're at it, don't forget to subscribe to our YouTube channel for more exclusive interviews.