2012 Golden Gods Winners
Sheila
Misc
2 minute read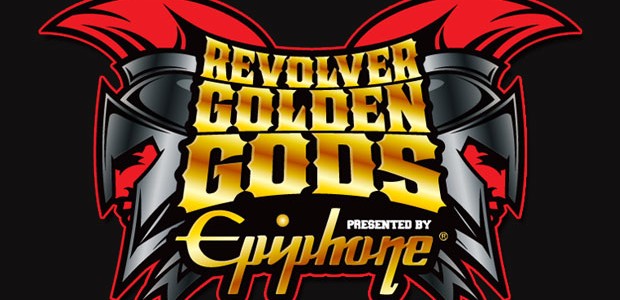 The rock version of the Grammy Awards --The Revolver Golden Gods -- just wrapped up in LA and we've got your full list of winners below.
2012 Golden Gods Award Winners
Best Guitarists - Jinxx and Jake Pitts (Black Veil Brides)
Best Drummer - Jeremy Spencer (Five Finger Death Punch)
Paul Gray Best Bassist - Nikki Sixx (Sixx: A.M.)
Riff Lord - Slash
Comeback of the Year - Slipknot
Best International Band - X Japan
Best Live Band - Avenged Sevenfold
Best Vocalist - Amy Lee (Evanescence)
Most Metal Athlete - CM Punk (WWE wrestling)
Most Dedicated Fans - Avenged Sevenfold
Album of the Year - Korn, The Path of Totality
Golden God - Gene Simmons (KISS)
Ronnie James Dio Lifetime Achievement Award - Rush
In between the award presentations, fans were also treated to some performances by Marilyn Manson, Slash, Evanescence, SIXX:A.M, Black Veil Brides and Trivium. There were also a couple of surprises thrown in for good measure; Corey Taylor (Slipknot) and Robb Flynn (Machine Head) joined Trivium on stage to perform a cover of Metallica's Creeping Death; Dee Snider (Twisted Sister) joined Black Veil Brides on stage for a performance of I Wanna Rock; and during Marilyn Manson's performance, he was joined on stage first by Taylor Momsen of The Pretty Reckless for Dope Show, and then by guest guitarist, Johnny Depp for Beautiful People and Sweet Dreams.
Check out a few videos below. If you're an XBox live user, you'll be able to watch repeat performances for the next few hours, and if you aren't, there's always YouTube.
Marilyn Manson ft Johnny Depp - The Beautiful People
Black Veil Brides ft Dee Snider - I Wanna Rock
Trivium ft Corey Taylor and Robb Flynn - Creeping Death (Metallica)