Rise Against and The Gaslight Anthem Announce 2012 Tour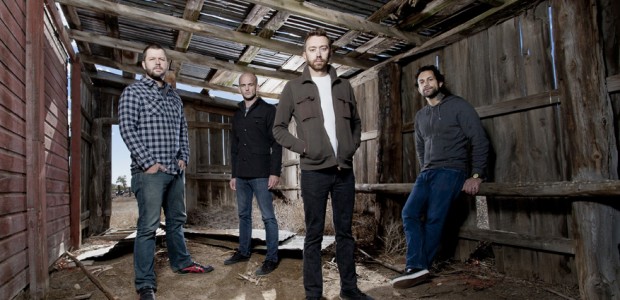 Chicago punk rockers Rise Against will be heading out on tour this fall alongside The Gaslight Anthem, and Hot Water Music. Kicking things off north of the boarder in Quebec City, the bands will play shows in the US and Canada before winding down in Edmonton , AB.
During this tour, they'll also play in Arizona after Sound Strike lifted their boycott of concerts in that state. The reason for the boycott stems from an anti-immigration law (SB1070) which targeted migrant workers. Their show on September 27th in Flagstaff, AZ will benefit The Florence Project which helps raise funds for workers affected by that law.
Tour dates can be found below, while ticket information can be found here. If you're buying tickets to the Quebec City show, or the Montreal show, tickets are available via our friends at Evenko.
Rise Against, The Gaslight Anthem, and Hot Water Music 2012 Tour
September 11, 2012 - Quebec City, QC - Agora Port de Quebec
September 12, 2012 - Montreal, QC - Bell Centre
September 13, 2012 - Ottawa, ON - CE Centre
September 16, 2012 - Milwaukee, WI - Eagles Ballroom
September 17, 2012 - Grand Rapids, MI - DeltaPlex
September 20, 2012 - Houston, TX - Bayou Music Center
September 21, 2012 - Corpus Christi, TX - Concrete Street Amphitheatre**
September 24, 2012 - Denver, CO - The Fillmore Auditorium
September 25, 2012 - Denver, CO - The Fillmore Auditorium
September 27, 2012 - Flagstaff, AZ - The Orpheum -The Florence Project benefit show ***
September 28, 2012 - Tempe, AZ - Tempe Beach Park
September 29, 2012 - Anaheim, CA - Honda Center
October 1, 2012 - Las Vegas, NV - The Joint
October 2, 2012 - Reno, NV - Grand Sierra Resort Theatre
October 4, 2012 - Victoria, BC - Save on Foods Memorial Centre
October 6, 2012 - Calgary, AB - BMO
October 7, 2012 - Edmonton, AB - Edmonton Expo Centre
**Gaslight Anthem will NOT be on this date
** NOFX will be on this date
***The Gaslight Anthem and Hot Water Music will NOT be on this date
***Authority Zero is support on this show