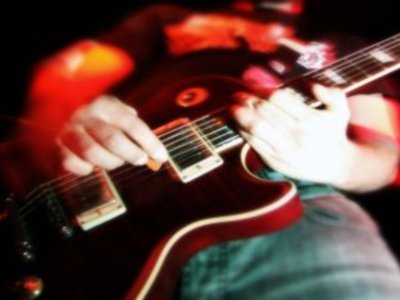 2009 has the potential to be a huge year for rock. With so much going on, it's only fair to give you the top ten list of rock acts to look for this year. Ready, set, rock!
10

Rise Against

Although their most recent album, Appeal To Reason, was released in October 2008, this band's momentum is going to carry them through the next year. These punk rockers remain true to their political and environmental ideals in both theory and practice, from their hard hitting songs to their album being printed on recycled material and vegetable inks. Though they will be touring in Europe, Australia and Japan, there is plenty of time for them to rock the U.S. from April and on. They've risen to the mainstream but haven't let go of the things they're most passionate about or the ideals that garnered them an audience in the first place. This should be a big year for Rise Against.
9

Linkin Park

These guys never stop. When aren't they working on a new album? Mike Shinoda (rapper, backing vocals, rhythm guitarist and songwriter for Linkin Park) told Rolling Stone that he's been writing new material since the last record. What kind of content will the band take on this time? In an interview with MTV News, Chester Bennington (singer-songwriter for the band) said it would be their first stab at a concept album and that they have tons of new material. Tons, people. TONS. The album is expected to touch down in 2009. I smell a tour brewing.
8

Bruce Springs

The Boss is back … maybe he never left. Be it his upcoming performance at the Obama Inauguration, his soon-to-be participation at the Super Bowl, or his song winning a Golden Globe as the title track for The Wrestler, Bruce Springsteen isn't going anywhere anytime soon. Look for his 29th album, "Working On A Dream" on January 27 of this year. That's right, his 29th album.
7

Alice In Chains

For the first time since 1995, the guys from Alice In Chains are recording an all-new album. Working with producer Nick Raskulinecz, whose resume includes Rush, Foo Fighters, Stone Sour, Trivium and other greats, we're anticipating big things for this album. Comeback kids? Absolutely. Top it off with the promise of a tour from Manager David Benveniste (Beno), and you know why this Seattle band has made the list.
6

Chris Cornell

His highly anticipated solo album, Scream, will be released this year. Cornell has been working closely with producer Timbaland, who is said to have the golden touch with artists so look out for this one. Cornell himself told FMBQ.com that Timbaland "creates a sonic world that you get lost in, and you listen to it and you start to trip out." Are you ready to trip out? I know I am.
5

Paramore

This band has exploded in the past year. Their music can be heard in Rock Band 2, Guitar Hero World Tour and, not to mention the mega hit vampire flick, Twilight. Expect big things from them this year. Singer Hayley Williams told Rolling Stone that she hopes to have a late summer release for their third album. Watch out for these guys, they're just hitting their stride.