Dave Grohl Honored With World's Largest Drumsticks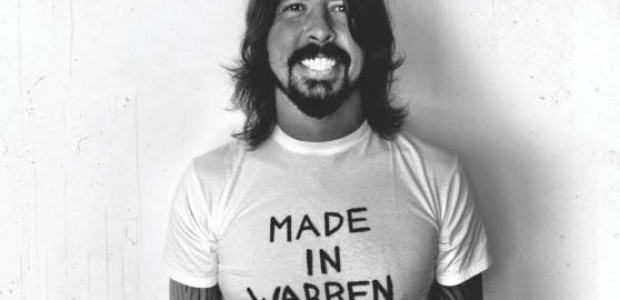 Weighing in at 900 pounds, the city of Warren, Ohio, has created the world's largest drumsticks in Dave Grohl's honor. You'd think Dave Grohl was from Virginia if you watched Foo Fighters' Back and Forth documentary last year. As it turns out, Grohl was raised in Virginia but was actually born in a city in Ohio named Warren.
The drumsticks are currently located outside of the town's amphitheater.They'll permanently get moved to the more appropriate "Dave Grohl Alley" this September.
Dave was unable to make it to the event but he did post the following image via the Foo Fighters Twitter account: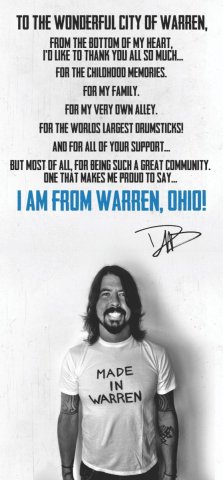 All we need now is to hand Dave the world's largest drum kit and the music industry as a whole can retire happily.
Here's a video of the city polishing off the drumsticks.