You Me At Six Video Interview
Sheila
Misc
2 minute read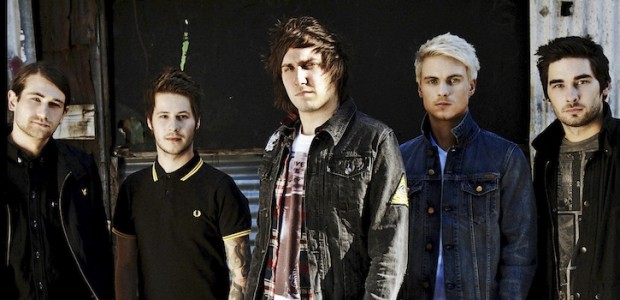 A few weeks ago when Warped Tour hit Montreal, we had the opportunity to chat with Max Helyer, Josh Franceschi and Dan Flint of You Me At Six. Being no strangers to Warped Tour, we talked about how the festival has changed over the years, Dan's experience with the olympic torch, and more.
Below you'll find a few highlights from our interview as well as the full video interview.
You posted a video of Dan running with the Olympic torch, how did that come to be?
Dan - We've been doing some events for Coca-Cola to do with the Olympics as it's in London, and we played a few shows for them, did a few sort of press things for them, and they just sent us an email that said, "does anyone in the band want to run with the torch", and I was lucky enough to do it.
If you got the chance to participate in the olympics, which events do you think you'd excel at?
Dan - Women's Volleyball
Josh - We'd do good at that. That's a really good question, I guess we could do football, but I don't think we'd excel at it. Maybe wrestling because we're all in really good shape and really strong *flexes muscles*
Max - Maybe the diving board
Dan - I'm going to stay with women's volleyball
Everyone - Women's volleyball!
Max - Women's volleyball is a strong one, I think we'd do good at that.
Josh - As long as we got to hang out with them afterwards we'd be alright
Enjoy the full interview below, and while you're at it, don't forget to subscribe to our YouTube channel for more exclusive interviews.